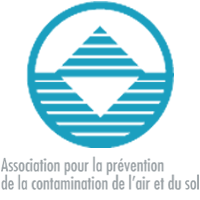 Quebec 15th Biogas and Bioenergy Conference
Event Date

2018-05-08 From 08:00 AM to 06:00 PM
Event language
Francais
APCAS is organizing its next annual conference and annual general meeting on May 8, 2018 in Saint-Hyacinthe. This will be the 15th edition of the Biogas and bioenergy conference. The conference will feature three conference sessions and will offer a B2B networking session followed by a cocktail party. APCAS Annual General Meeting will be held at 1:00 pm

BIOGASWORLD SPECIAL OFFER
Discount code will be provided via Client newsletter shortly. Please contact natalia@biogasworld for any questions
Description
APCAS is organizing its next annual conference and annual general meeting on May 8, 2018 in Saint-Hyacinthe. This will be the 15th edition of the Biogas and bioenergy conference. The conference will feature three conference sessions and will offer a B2B networking session followed by a cocktail party. APCAS Annual General Meeting will be held at 1:00 pm
The proposed conference topics are as follows:
Session 1 - Market Policy and Direction
Session 2 - Valuation of Outputs
Session 3 - Bioenergy and science, what's new
Target audience 
This conference is open to all stakeholders in the biogas industry, whether they work in municipalities or industry. It targets professionals involved in the management of residual materials, the exploitation and valorisation of biogas, bio-energies and the reduction of GHGs.
Objective 
This day offers participants the opportunity to discuss the key topics of biogas production and its valorisation.