Product Description
BAUER GRU®: Biogas Recovery Compressors for Injection into PSA or Membrane Gas Conditioning Systems
BAUER GRU®: Biogas Recovery Compressors For Injection Into PSA The BAUER GRU® Biogas Recovery Compressor range has been specifically designed for methane recovery and conditioning in biogas applications. The function of the biogas recovery compressor is to elevate the pressure of the incoming biogas from 1-7 psig (typical) to 90-230 psig, which is the operating pressure requirement for most PSA/membrane type gas conditioning systems. BAUER offers a complete BAUER GRU® system size range from 10 HP to 750 HP (7.5-560 kW).
At the heart of every BAUER GRU® vapor recovery system is the legendary BAUER Rotorcomp® rotary screw compressor, which is world-renowned for exceptional durability and reliability. The BAUER GRU®'s sophisticated control system can sense pressure upstream of the unit and automatically adjust the compressor's speed to modulate the compressor's output based on the availability of methane gas from the source (landfill or digester).
If there is an insufficient amount of gas available upstream for compression, the system automatically goes into standby mode for instantaneous compression capability when upstream gas pressure suddenly increases. This significantly reduces the occurrences of venting gas into the atmosphere because the compressor is ready to operate instantaneously (instead of ramping up through normal start-up sequences after being completely shut down).
The most comprehensive size and performance range in the industry
BAUER offers 8 different sizes and models of biogas recovery compressors ranging from 10-750 HP (7.5-560 kW). This allows BAUER to size the compressor system specific to the performance needs of each project.
Inlet pressure range: 0.1-36 psig (0.007-2.5 bar)
Horsepower range: 10-750 HP (7.5-560 kW)
Biogas Flow Rate: 15-2333 scfm (24-3756 Nm³/h)
Final Pressure: 90-230 psig (6.2-15.58 bar)
Standard scope of supply
Heavy-duty rotary screw compressor manufactured by BAUER's Rotorcomp® division at the heart of the system
Variable speed control of the compressor to modulate the flow of biogas based on the incoming supply of gas (VF drive located remote from skid as defined by Class 1, Div 2 code requirements per NEC NFPA70)
Heavy-duty TEFC electric motor
Stainless steel construction of piping and major P&ID components
PLC control of all major system components
BAUER CONNECT® remote telemetry IoT with Modbus TCP/IP or Profinet connection capability
Fully integrated system built on a heavy-duty steel skid designed for plug and play installation
Available options include
Gas inlet particulate filter
Gas aftercooler (air-cooled)
Heavy-duty weatherproof enclosure
Sound attenuation
Passivation of piping
Ultrasonic testing of piping welds 100% material NDE traceability for process components)
Types of BAUER GRU® Systems
Below are the BAUER GRU® systems available for your plant.
BAUER GRU® Micro Gas Recovery System
Features:
5-10 HP (3.7-7.5 kW)
5-28 scfm (24-45 m³/hr)
230 psig (15.85 bar) max discharge pressure
BAUER GRU® 3 Gas Recovery System
Features:
15-20 HP (12-15 kW)
29-58 scfm (46-93 m³/hr)
230 psig (15.85 bar) max discharge pressure
BAUER GRU® 6 Gas Recovery System
Features: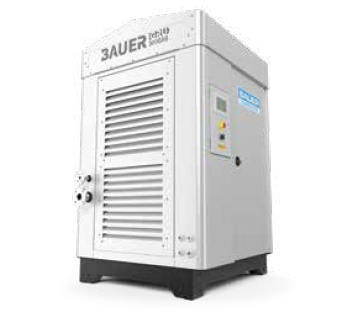 30-50 HP (25-38KW)
49-143 scfm (78-230 m³/hr)
230 psig (15.85 bar) max discharge pressure
BAUER GRU® 9 Gas Recovery System
Features:
60-75 HP (45-46KW)
98-238 scfm (158-383 m³/hr)
230 psig (15.85 bar) max discharge pressure
BAUER GRU® 15 Gas Recovery System
Features: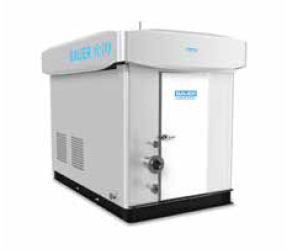 100-120 HP (75-90 kW)
154-425 scfm (249-685 m³/hr)
230 psig (15.85 bar) max discharge pressure
BAUER GRU® 28 Gas Recovery System
Features: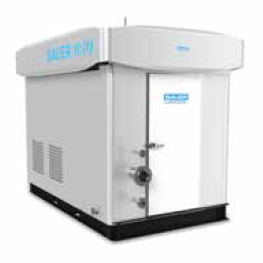 175-250 HP (131-190 kW)
379-778 scfm (611-1252 m³/hr)
230 psig (15.85 bar) max discharge pressure
BAUER GRU® 42 Gas Recovery System
Features:
300-400 HP (223-400 kW)
491-1171 scfm (791-1885 m³/hr)
230 psig (15.85 bar) max discharge pressure
BAUER GRU® 76 Gas Recovery System
Features: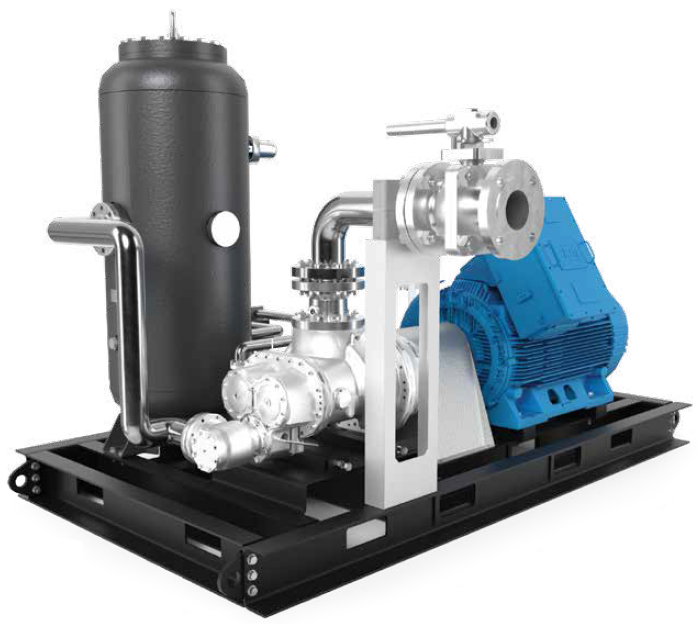 700-750 HP (520-560 kW)
1366-2333 scfm (2199-3756 m³/hr)
230 psig (15.85 bar) max discharge pressure
BAUER GRU® HP System
Features:
​150-350 HP (112-260 kW)
1350-3300 scfm (2293-5606 m³/hr)
• 400-600 psig (27.5-41.3 bar) max discharge pressure