Product Description
The GraniteFuel Solution
Gas enters one of two vessels where the siloxane molecules are removed from the gas stream and adsorbed to the proprietary polymer media. Using an adjustable regeneration interval, the gas is redirected to the second vessel while the media is regenerated allowing for uninterrupted operation. Fully automated controls monitor system operation, including gas flow, operational temperature and pressure, throughout the process.
SRS Flow Diagram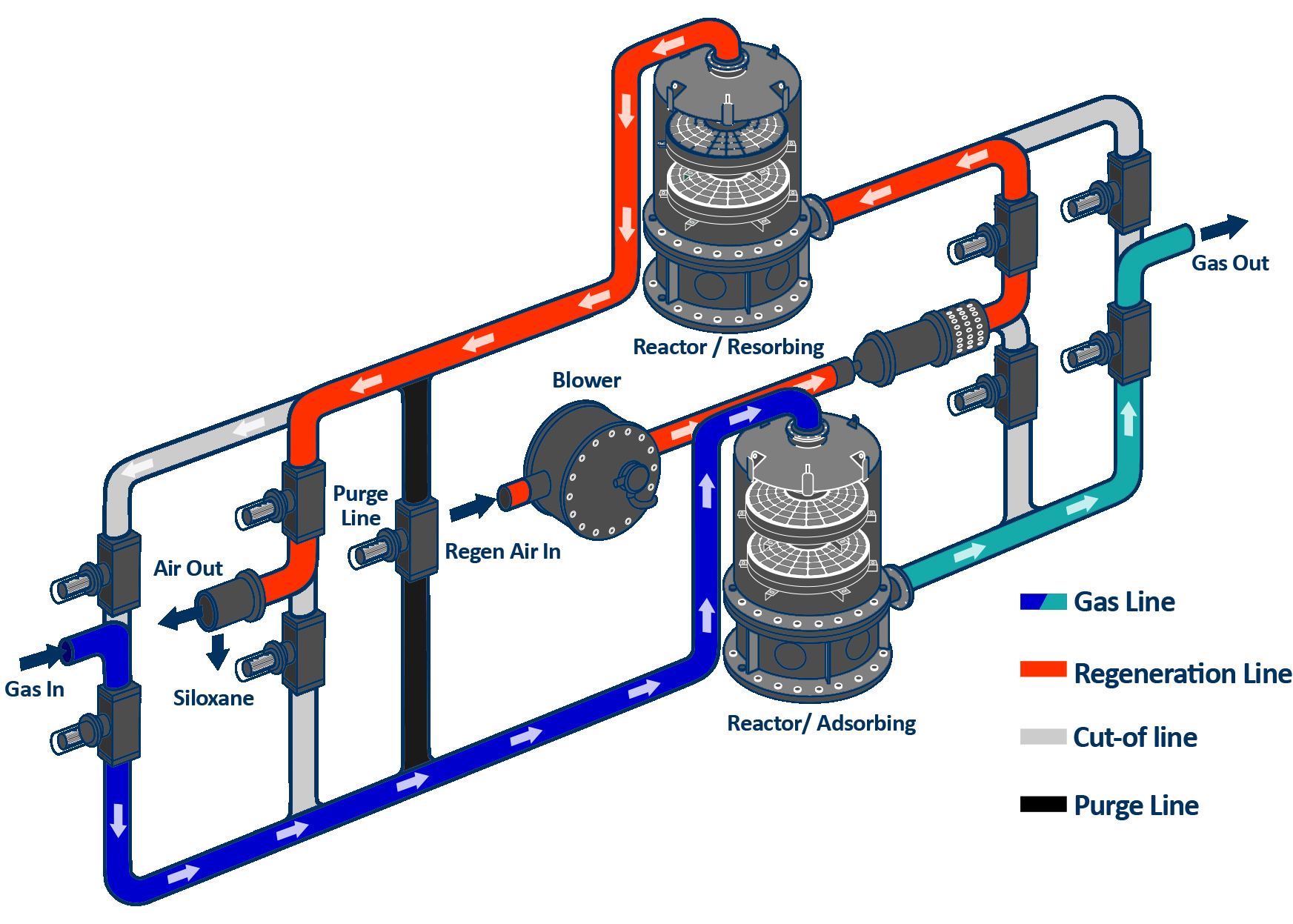 Custom Engineered Siloxane Solutions
Each SRS system is custom designed to meet specific project and location requirements ensuring it integrates seamlessly into the site. Components are built on modular skids that can be configured in a flexible arrangement, this also allows for future capacity expansion without changing the original system footprint. All systems are pre-wired and hot-tested in the GraniteFuel fabrication facility reducing commissioning timelines to only a matter of days, greatly minimizing installation costs and engine downtime.
Long-term, Cost-Effective Siloxane Removal
The SRSs proprietary removal media has a 10 year lifespan, the longest of any siloxane removal system available. The SRS's media is completely regenerated over its lifespan requiring only minimal energy consumption. In comparison, Silica Gel has a lifespan of less than one year and requires 3 times the energy to regenerate; Activated Carbon also has a lifespan of less than one year and cannot reasonably be regenerated, resulting in 15-20 times higher operating costs.
Result of Recent SRS Systems

For more information, please visit GraniteFuel website.