Product Description
Cavity Feeding Pump For Homogenisation
The ASP cavity feeding pump is used for liquid feeding in biogas plants. In this process, the liquid phase is mixed with the substrate to be introduced in the area of the mixing tunnel and pumped together via a pipeline into the respective fermenter.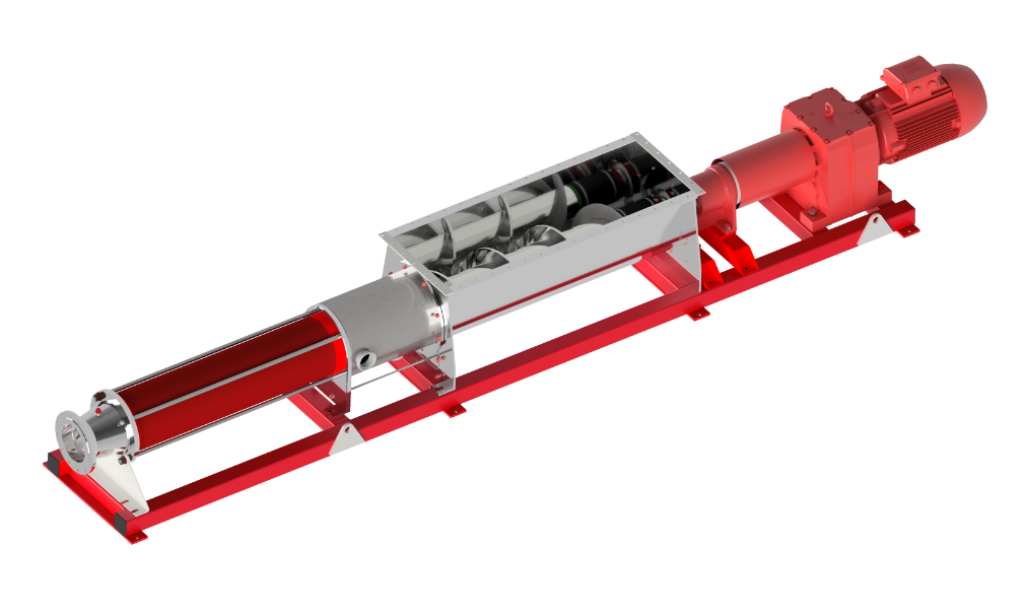 Advantages of the cavity feeding pump
By pre-mixing the substrate, the agitation times can be considerably reduced, which on the one hand contributes to immense energy savings and on the other hand to the protection of the agitators and thus can also positively affect their maintenance intervals. The ASP is designed individually for each plant and can serve as a single feeding system for several containers. Due to the fact that the large and easy-to-clean stone catcher with rounded box, mixing chamber and screw conveyor are made of stainless steel, a long service life can be expected. Should the requirements increase over time, retrofitting is also possible without any problems. Thanks to an additional cleaning opening in the mixing tunnel and trough, quick intervention is also possible there if necessary. If desired, the cleaning openings can be opened and closed with quick-release fasteners. A combination with a screw conveyor and mixing carriage is also possible.
Technical data
Motor outputs from 9 – 30 kW
Stainless steel design
Stainless steel solid rotors hardened for highest demands
Mixing chamber in stainless steel – optionally with funnel
Joints and rotating unit according to the requirements of the biogas industry
Cardan shafts
Mechanical seals
Stator and seals in various elastomers
Disassembly/assembly possible without special tools
For more information, visit our website.