Product Description
Hidrostal Centrifugal Pumps: Ideal pump for sludge and raw sewage
Hidrostal Screw Centrifugal Pumps are the ideal pump for transporting most sludges and raw sewage. No other pump offers more quality or experience proven features, ensuring impressive reliability and unsurpassed performance. A lot of pump companies will give you marketing hype about their solids handling capabilities or performance, but Hidrostal Screw Pumps are the real deal. Available in a variety of types and installations, Hidrostal has a solution for your need.
Why choose Hidrostal Pumps?
Due to their outstanding characteristics, Hidrostal pumps are used in numerous municipal and industrial sectors all around the world. Their pumps are custom-made and are specially tailored to the needs of each location. Their specialists select the suitable material combinations and individually adapt every pump to the local conditions.
Hidrostal ensure with this process that their pumps are successful in difficult applications and achieve the best results with respect to performance, energy efficiency and low life-cycle costs.
Advantages
Clog-free pumping
High suction capacity
Gentle delivery due to low shear forces
High efficiency
Stable, steep pump curve
Long service life
Low pulsation
Continous flow proportional to the speed
High pressure stability across a wide speed range
Types of Hidrostal Centrifugal Pumps
Hidrostal offers different types of centrifugal pumps, including the following.
Immersible pumps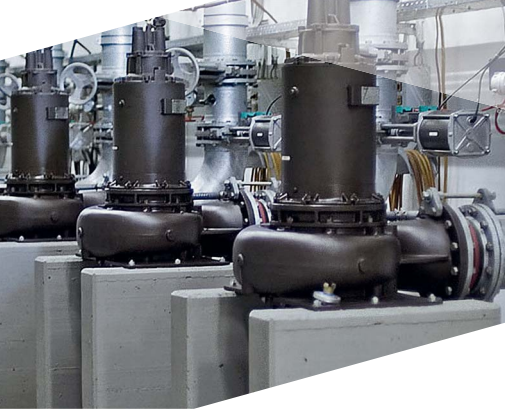 Hidrostal Immersible Pumps successfully handle difficult municipal and industrial wastewater. Viscous liquids, fragile flocs, and even live fish pose no problem. The pumps are particularly suited for dry pit applications where the combination of the screw centrifugal impeller and immersible motor are the state-of-the-art technology. They are also suited for installation where quiet running, clean surroundings, reliable and long trouble-free operation are required.
Learn more in the brochure here.
Compact pumps
Hidrostal compact pumps are heavy duty field units which combine usability and robustness with the superior hydraulic and solid handling performance of the famous screw centrifugal impeller. This makes it the preferred pump for all type of municipal and industrial wastewater, slurry, and mud but also flood defense applications for portable but also stationary installations.
Learn more in the brochure here.
Prerostal
Prerostal is a unique system to provide the pump user with a highly effective self cleaning wet-well system utilizing the Hidrostal Screw Centrifugal Pump. A method of matching pump outflow to pump station inflow without the need for additional flow control or aditional electrical equipment such as inverter drives. It combines the screw centrifugal impeller characteristics of a Hidrostal pump with a specially configurated vortex inducing chamber around the suction pipe of the pump.
Learn more in the brochure HERE. 
Hydraulics
The Hidrostal hydraulic system reliably and efficiently solves pumping problems in all applications areas. For more than 60 years, Hidrostal pumps with their original screw impeller have been pumping wastewater, liquids with a high solid content, foodstuffs, slurry and sludge, fribrous materials, abrasive amd gaseous media and much more. The system offers optimal conveyance and low operating costs.
Learn more in the brochure HERE. 
Horizontal and vertical end suction pumps
Hidrostal offers two distinct end suction pump designs – the direct/close coupled end suction pump and the long coupled end suction pumps. Both are suitable for horizontal or vertical mounting. They have a range of versatile, energy efficient bearing frame pumps, incorporating the Hidrostal Screw Centrifugal Impeller.
Learn more reading the company brochure HERE.
Hidrostand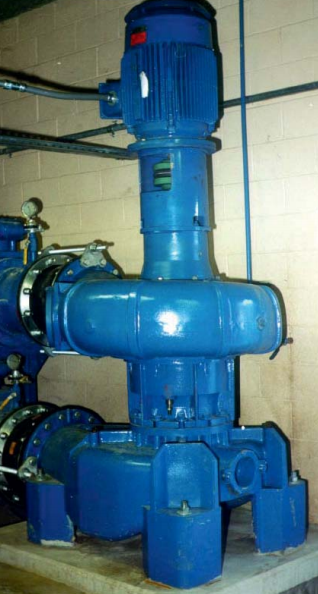 The Hidrostal Hidrostand is made of durable cast iron and includes an inspection port. The design provides smoother and more uniform flow into the impeller while minimizing the required height of vertical intallations. It's low profile allows a screw centrigufal impeller pump, with its characteristic long suction housing, to be installed in the same space as a conventional wastewater pump.