Product Description
The ultra low NOx flare by Perennial Energy has many interesting features and benefits for your project.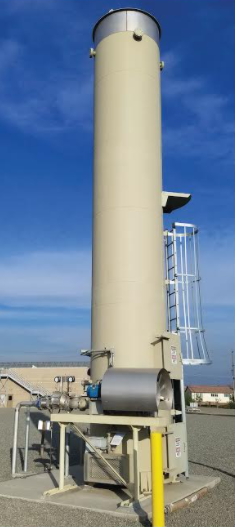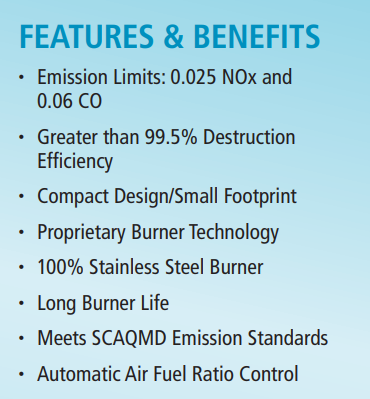 Features & Benefits:
Emission Limits: 0.025 NOx and 0.06 CO
Greater than 99.5% Destruction Efficiency
Compact Design/Small Footprint
Proprietary Burner Technology
100% Stainless Steel Burner
Long Burner Life
Meets SCAQMD Emission Standards
Automatic Air Fuel Ratio Control
Standard equipment:
Combustion Air Blower with Inlet Air Filter
High Temperature Louvers
U.L. Listed Control Panel
4-inches Ceramic Fiber Blanket Insulation
Stainless Steel Weather Lamp; Heat Protection At Top of Flare
High Temperature Paint System
O.S.H.A. Compliant Ladder System
Optional equipment:
Platform
Heatshield
Remote Monitoring
Gas Handling System
Micro Flare
Other Fuels & Waste Gases
Custom Ratings
Foundation Template for Easy Installation
To learn more about the Ultra Low NOx Flare, please download our brochure here.