Description
Perennial Energy: Biogas Processing Systems and Equipment
PEI is a design and manufacturing company specializing in biogas processing systems and equipment. If your project requires utility flare systems, enclosed flare systems, gas handling systems, blower systems, or compressed gas systems PEI has the pre-engineered, guaranteed system for your application!
In 1980, PEI was developing the science of processing, treating, and utilizing biogas. Since then we have designed and manufactured fully integrated waste gas co-generation systems, gas boiler and thermal delivery systems, gas destruction systems, and gas handling systems for landfill, agricultural, municipal WWTP, and industrial markets. For over 30 years, we have "set the pace" for quality systems pre-engineered to meet your system requirements.

Custom-made solutions
Utility / Candlestick Flares
Enclosed / Ground Flares
Dual Zone Flares
Thermal Oxidizers
Biogas Conditioning & Dehydration Systems
H2S Removal Systems
Siloxane Removal Systems
Mobile Flare Systems
Rental Flare Systems
Micro Flares
Shrouded Candlestick Flares (for sites where your neighbors have issues with a visible flame)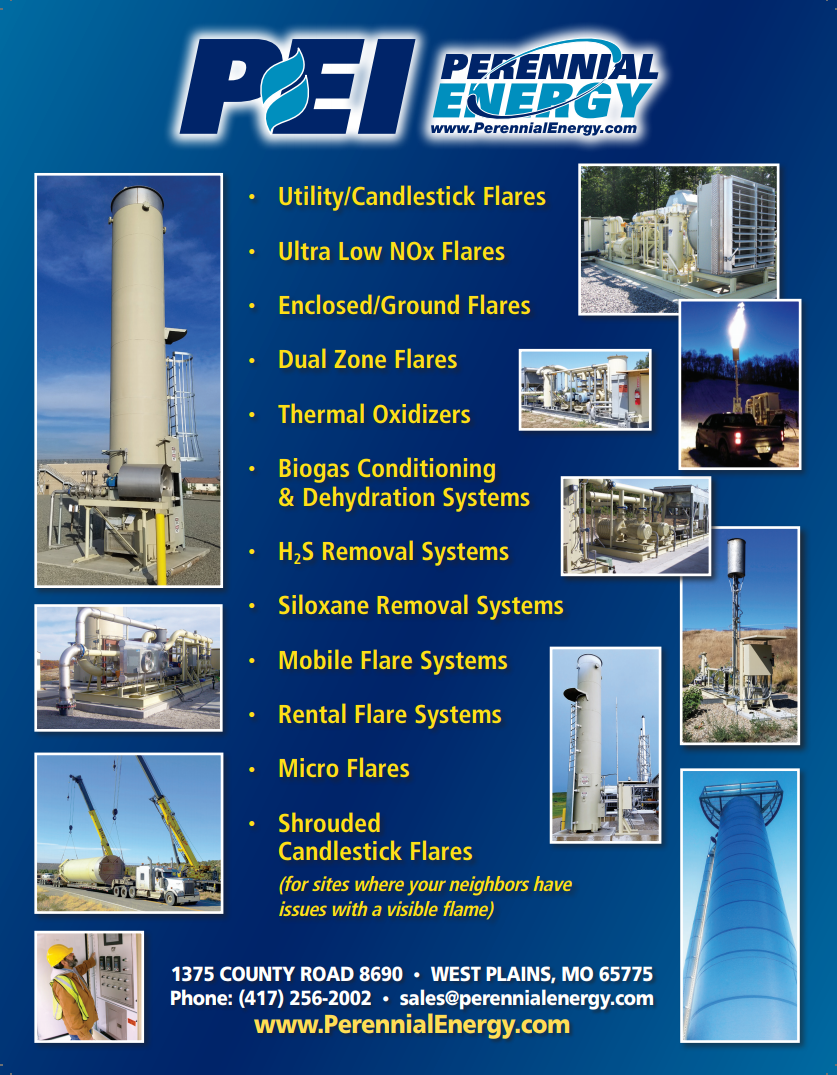 Applications
Landfill Gas To Energy (LFGTE) Applications
PEI designs and manufactures Biogas Processing Systems (Compressor Skids, Blower Skids, Chiller Skids) to extract / receive waste gases from landfills, digesters, and other sources. Systems are designed and manufactured to condition and treat biogas per end user requirements.

Utility Flare and Landfill Gas Flare Applications
PEI designs and manufactures Utility Flares (Landfill Flares, Methane Flares, Process Flares) with up to 100:1 turndown for optimum utilization with landfill or digester biogas destruction requirements. PEI Utility flares provide excellence in high efficiency combustion and odor control applications.