Here are the latest news in the biogas industry:
GOVERNMENT POLICIES & LAW
Ontario finalizes higher renewable content rules in gasoline over 2025-2030 with new regulation
The Government of Ontario has announced the consolidation of existing renewable fuel mandates into a new regulation, the Cleaner Transportation Fuels: Renewable Content in Gasoline and Diesel Fuels, and finalized its proposal to increase the current 10% renewable content requirement in the gasoline pool to 15% by 2030.
Renewable natural gas now recognized in LEED green building standards
Southern California Gas Co. (SoCalGas) announced earlier this month the inclusion of renewable natural gas (RNG) in the latest beta version of the LEED (Leadership in Energy and Environmental Design) green building rating system. LEED, a certification program created by the U.S. Green Building Council (USGBC), provides a framework for healthy, highly efficient, and cost-saving green buildings and is a globally recognized symbol of sustainability achievement and leadership.
UK Government reveals target to cut greenhouse gas emissions by 68% by 2030
The new target to reduce greenhouse gas emissions – the UK's Nationally Determined Contribution (NDC) under the Paris Climate Agreement – is among the highest in the world and commits the UK to cutting emissions at the fastest rate of any major economy so far. According to the UK Government, over the past decade, the UK has cut carbon emissions by more than any similar developed country and was the first major economy to legislate for net-zero emissions by 2050.
Read more on Bioenergy Insight
---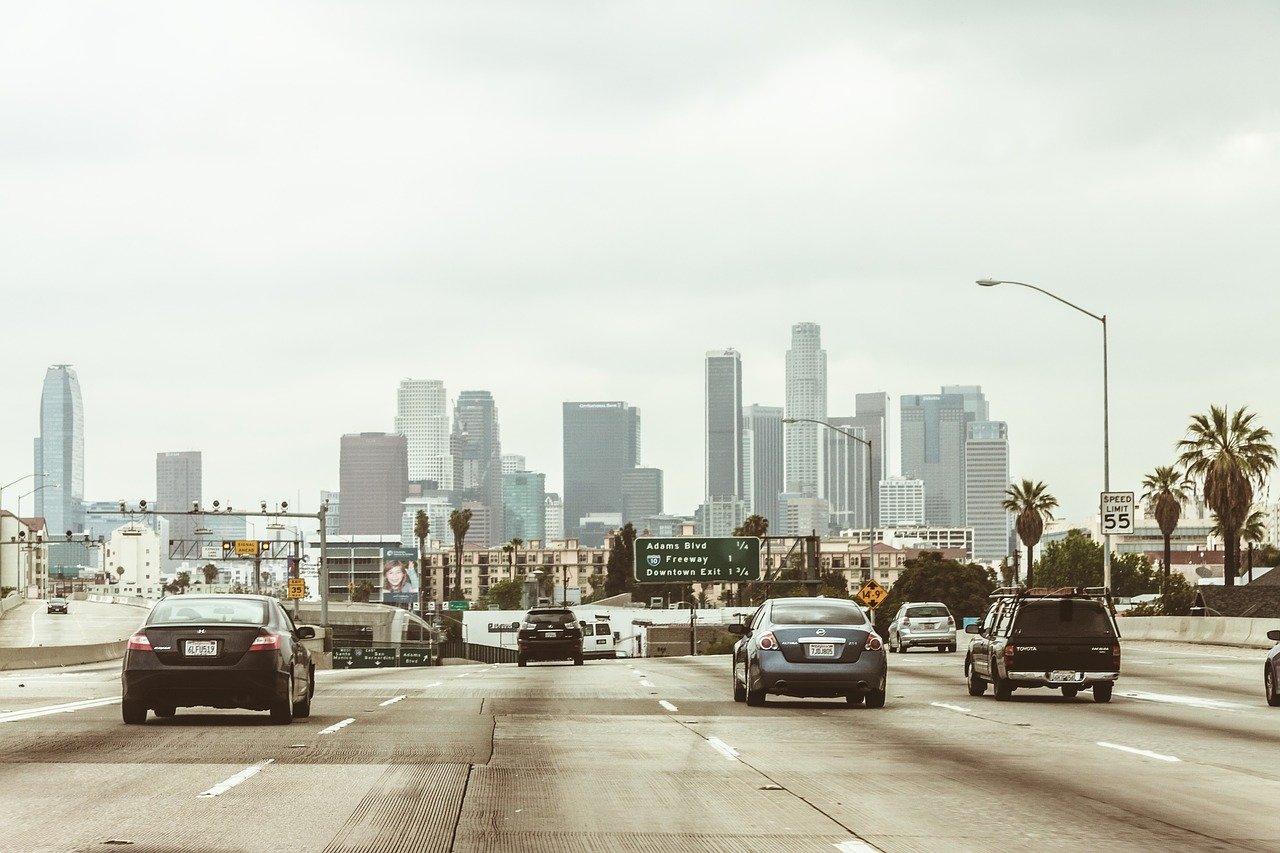 CITIES & MUNICIPALITIES
The Finnish city of Tampere plans to set up cooperatively owned & operated biogas plants
Tampere has always pioneered sustainable technologies in Finland and is using this experience to drive forward an ambitious program to become carbon-neutral by 2030. Due to the high levels of heating required in this cool region, the city engages a variety of stakeholders to renovate residential buildings to improve energy efficiency, among other actions. These measures are already bearing fruit and moving the city closer to achieving its goal.
LA Sanitation Districts to convert food waste into RNG for transport
The Sanitation Districts have been converting food waste into electricity for over six years, but have now launched a biogas purification system to recycle the waste into renewable vehicle fuel. The most recent data from CARB's LCFS program also confirms another significant milestone – RNG made up nearly 90% of all NGV fuel in the program and consumed in California in the first half of the year. Looking ahead, both the volume and carbon intensity benefits of RNG consumed by California will continue to grow. More than $1 billion of investment is currently taking place in California to develop a wide array of in-state RNG production projects. As California continues to source increasing amounts of transportation-grade RNG from projects with carbon negative sources – such as dairy biogas – the average carbon intensity of California-produced RNG will only continue to improve.
Read more on Bioenergy Insight
Caloundra Renewable Energy Facility in Sunshine Coast now powers 1200 Australian homes
On the back of becoming Australia's first council to offset 100% of its electricity consumption through its own solar farm, Sunshine Coast Council is now converting waste to electricity at its Caloundra Renewable Energy Facility. The facility, which was officially opened a few weeks ago, is linked to the power grid, and generates 7000 megawatt hours of renewable electricity per annum, and reduces greenhouse gas emissions by approximately 41,000 tonnes each year, which is the equivalent to removing approximately 9000 cars from the road.
Read more on Sunshine Coast Council
---
COMPANIES & ORGANIZATIONS
Thirteen transportation organizations in British Columbia hit the brakes on diesel; shift to natural gas
The majority of these new natural gas vehicles are now fueled by compressed natural gas, which reduces greenhouse gas emissions by up to 25 per cent compared to diesel fuel. In total, these organizations are expected to reduce more than 2,000 tonnes of carbon dioxide equivalent in emissions annually, about the same as removing just over 430 gasoline-fueled passenger vehicles off BC roads each year. These adoptions also come with financial benefits, as these organizations are expected to save up to 45 per cent in fuel costs each year.
Seattle-Tacoma International Airport (SEA) is green, thanks to RNG
In addition to being one of the busiest airports in the United States and in the world, with over 51 million passengers per year, the Seattle-Tacoma International Airport (SEA) also became the first airport to use renewable natural gas (RNG or biomethane) to heat its terminals and power its bus fleet in 2020. The contracted supply of RNG (produced by exploiting the waste from a nearby landfill) will allow the airport to supply 100% of the fleet and cover 60% of the thermal energy needs. It will also allow SEA to reach the 50% reduction target of its emissions 10 years in advance.
Watch the complete interview on Biogas Channel
Arla Foods Ingredients cuts nearly 60,000 tonnes of CO2 a year by using biogas
The ingredients company has achieved the savings by using energy from biogas. Meanwhile, it is investing in its dry blend lactose production capacity, in order to help infant formula manufacturers cut their emissions by as much as 25%. The two initiative form part of its Green Ambition 2050, the sustainability strategy launched by Arla Foods, as it aims to become carbon net zero by 2050.
---
RESEARCHES & STUDIES
UCC report shows that anaerobic digestion could create up to 3,600 permanent jobs in Ireland
This report outlines important technical and legal aspects of the production and use of biomethane. Biomethane is produced by the enrichment of the methane content of biogas, sewage gas and landfill gas. Around 460 biomethane plants are currently in operation in Europe and the growth rate continues to be strong. Ireland is missing out of €1.5bn in potential investment by not supporting anaerobic digestion as a renewable energy source alongside wind and solar, a new report from UCC has found.
World Bioenergy Association's new annual report on global energy is out
The Global Bioenergy Statistics (GBS) report is the main annual publication of WBA. The report focusses on the global development of biomass to energy – supply, production and consumption. The data is presented on different geographical levels – global, continental and regional levels covering all sectors of bioenergy – liquid biofuels, biogas, pellets, forestry, agriculture, waste etc.
Download the Global Bioenergy Statistics 2020 report here
Household waste could power off-grid UK homes via bio-LPG, report shows
The report by Liquid Gas UK (LGUK), developed independently by bioenergy experts NNFCC, outlines the possible supply chain routes to create a thriving bio-LPG production industry in the UK, providing a green fuel solution for the 2.5 million off-grid homes and businesses.