JUNE 21, 2023
MILWAUKEE — Matt Quinn joins Mead & Hunt's Engineering, Procurement, and Construction (EPC) — Renewable Energy Team as a Waste-to-Energy Project Developer.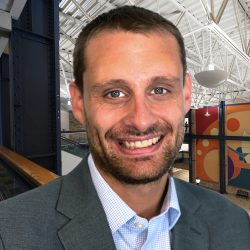 Bringing 12 years of experience in the renewable energy sector, Matt knows the importance of establishing resilient, reliable, and affordable energy sources to help enable the transition to renewable energy for our planet and our communities.
He helps project developers, manufacturers, landfills, and municipalities turn waste into steady supplies of power by customizing combined heat and power (CHP), gensets, and anaerobic digestion to biogas systems. Driving growth for Mead & Hunt's waste-to-energy solutions, Matt will work remotely from his location in Millbury, Massachusetts, reporting to EPC Vice President Jeff VanVoorhis.
Matt graduated from the University at Buffalo in 2009 with a degree in Mechanical Engineering.
ABOUT MEAD & HUNT
Mead & Hunt's technologies provide pathways to reduce greenhouse gas emissions, power our future, and help clients meet their eRIN project funding, microgrid and renewable energy goals. Founded in 1900, Mead & Hunt has since expanded significantly in size and geographic reach. The firm now provides diversified services nationwide and ranks #83 on ENR's Top 100 Design Firms. With a team of 1,200 professionals in more than 40 offices across the US, Mead & Hunt supports several key markets, including energy, food and beverage, federal, state and local governments, water, aviation, and transportation.
MEAD & HUNT EPC – RENEWABLE ENERGY MEDIA CONTACT:
Kirk Kusick
Marketing Manager
6737 West Washington Street Suite 3500
Milwaukee, WI 53214