Product Description
Field Erected Treatment Plants: Proven treatment technologies & cost effective
Field Erected Treatment Plants (FER) wastewater plants offer real solutions for constructing treatment facilities. They are based on providing proven treatment technologies but with bolted steel, field erected methods of construction and pre-fabricated ancillary structures. The cost effectiveness and rapid construction of bolted steel tanks offers great advantages compared to traditional concrete tank structures.
Why choose Field Erected Treatment Plants?
Field erected treatment plants have many benefits for your project, such as:
Modular construction of bolted steel tanks provides low cost, rapid installation, construction in remote and restrictive environments, factory quality control, and cost competitiveness
H2Flow can provide to engineers, contractors and end-users a total solution including equipment sizing, supply, installation, and training of operating personnel. This is perfect in the current reduction of budget situation for municipalities and industries. They can obtain high-quality and cost-effective solutions.
H2Flow Tanks are built and tested to "zero defects".
The plants is a viable option for colder climates as tanks can be covered, insulated and heat traced to protect from freezing.
Main features of the field Erected Treatment Plants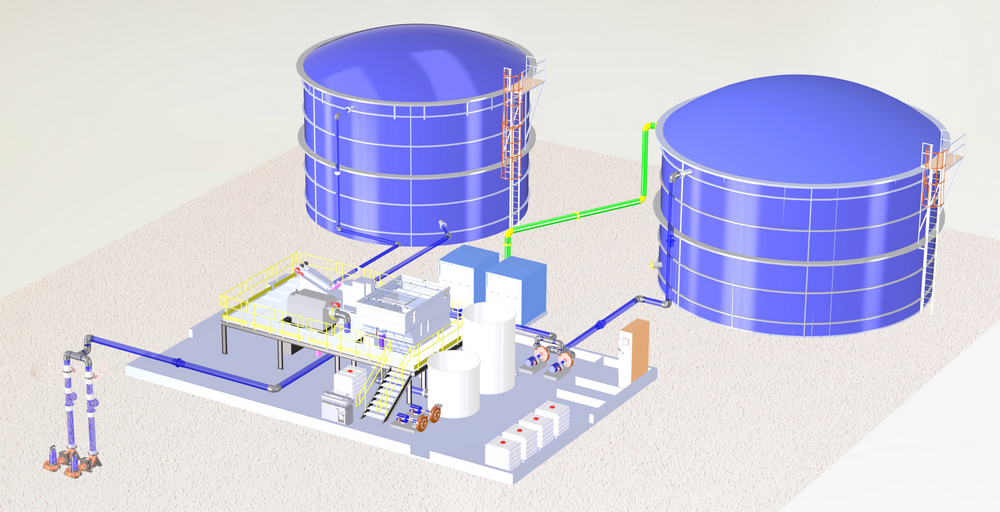 The field erected treatment plants by H2Flow have the following features:
Based on field erected, bolted steel tanks
Complete Instrumentation package
Fast assembly time and low cost
Electrical control panel with PLC
Diffused aeration system
Remote control panel access
Aeration blowers
All auxiliary equipment
Please call us to discuss your treatment application today, we will be happy to share our expertise with you.