Product Description
Gasholder in Container
Econtainer is a containerized gasholder fully assembled and tested in our company, easy to transport and to install on site without any extra testing.
It is made of and internal membrane made with PVC coated polyester fabric that work as gas storage chamber, while the external pressure air chamber is formed by the sealed steel container that comes certified for sea shipping.
The gasholder comes with inlet and outlet gas connection fittings and with specific accessories for the pressurization, the gas volume level sensor and the air and gas safety valves.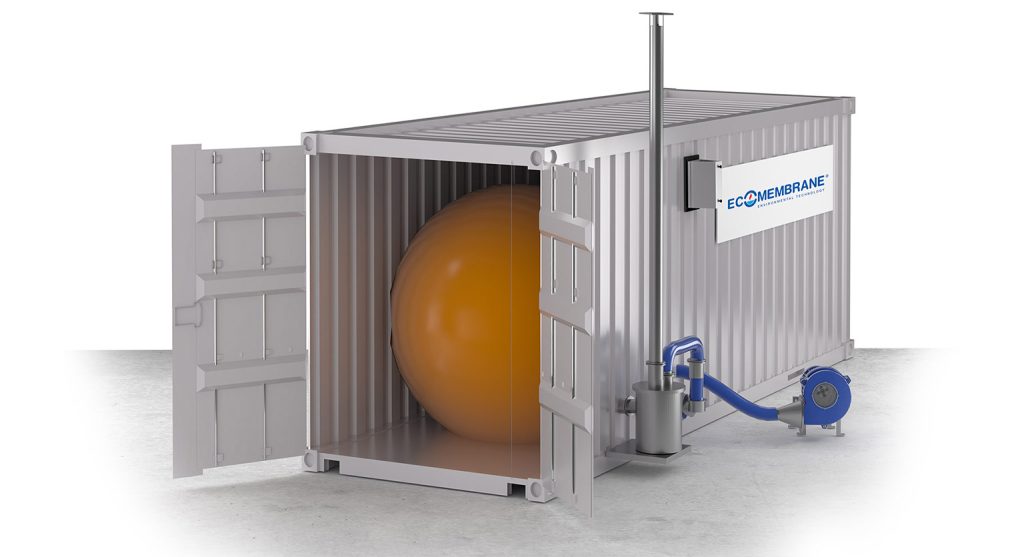 Why should you choose Econtainer for your project?
Modular and customizable design: Econtainer can be customized to fit the specific requirements of your project and can be expanded by adding additional modules as needed.
Quick installation: The prefabricated design of Econtainer allows for quick and easy installation, which help to reduce downtime and minimize disruptions.
High-quality materials: The product is made from high-quality materials that are resistant to corrosion and chemical degradation, which help to ensure durability and longevity.
Energy-efficient: Econtainer is designed to operate with low energy consumption, which help to reduce the overall operating costs of the biogas plant.
Reduced environmental impact: The use of biogas produced by Econtainer help to reduce greenhouse gas emissions and environmental pollution.
Features
Can support fast working filling cycles
Very easy to move and to tansport
Easy to serial production with standard sizes
Air pressure control valves
Controlling valves
Centrifigual Air Fans – Gasholder
Level sensor
For more information, visit our website or download our technical brochure.