With value engineering at the heart of material selection, Balmoral Tanks' efusion coating meets all necessary design life expectations. Key factors in achieving optimum product performance begin with the design and manufacturing process, running right through to installation. Retaining in-house control and quality in each of those critical areas is vital in ensuring consistent high levels of performance of any coated steel tank.
Balmoral's efusion system, and its inherent performance properties, ensures the end user receives the best design life expectancy available. The company's quality assurance standards and installation experience delivers a robust product that is more than capable of design life performance.
efusion1500 tanks
Balmoral efusion1500 epoxy coated steel tanks are used in the most demanding and aggressive applications and are suitable for specialised coated steel tank applications such as anaerobic digester tank gas spaces. efusion1500 is also very well suited to operating in high temperature environments.
Tested to 1500V, the efusion1500 coating delivers the highest level of durability and performance available in the storage tank market.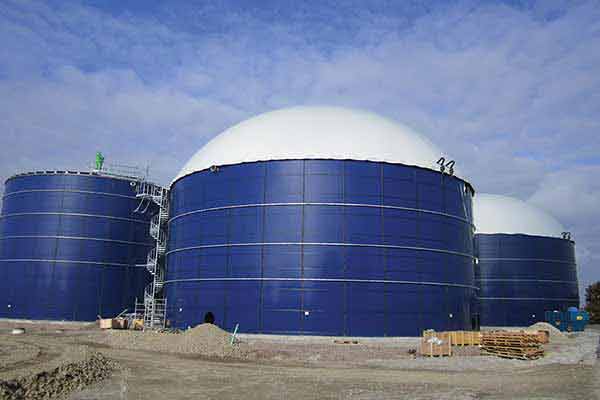 Stainless steel tanks
In addition to fusion bonded epoxy coated steel tanks, Balmoral offers a full range of stainless steel tanks, roofs and ancillaries for use in the water, wastewater and anaerobic digestion industries.
These tanks are available as a complete tank kit in grade 304 and 316 stainless steel, in a combination of grades or as a hybrid tank with fusion bonded epoxy coated steel in the lower rings and stainless steel in the upper rings.
Slurry tanks
Balmoral's epoxy coated steel storage tanks deliver cost effective performance to the agricultural and slurry storage market. Manufactured and coated at the company's dedicated powder coating facility Balmoral's proprietary epoxy coating system delivers a highly durable tank offering many years of virtually maintenance-free service.