Product Description
What is the AMPTS
AMPTS is the analytical tool preferred by scientists and engineers for conducting anaerobic batch fermentation tests. The latest generation of AMPTS comes in two models (AMPTS III and AMPTS III Light) that house 18 or 9 test vials, respectively. AMPTS III automates and simplifies a wide range of testing, including biochemical methane potential (BMP) tests, biogas potential, anaerobic biodegradability studies, specific methanogenic activity (SMA) assays, and residual gas potential (RGP) analyses on digested slurry. With either AMPTS III model, sampling, analysis, recording and report generation are fully integrated to offer users a seamless testing experience.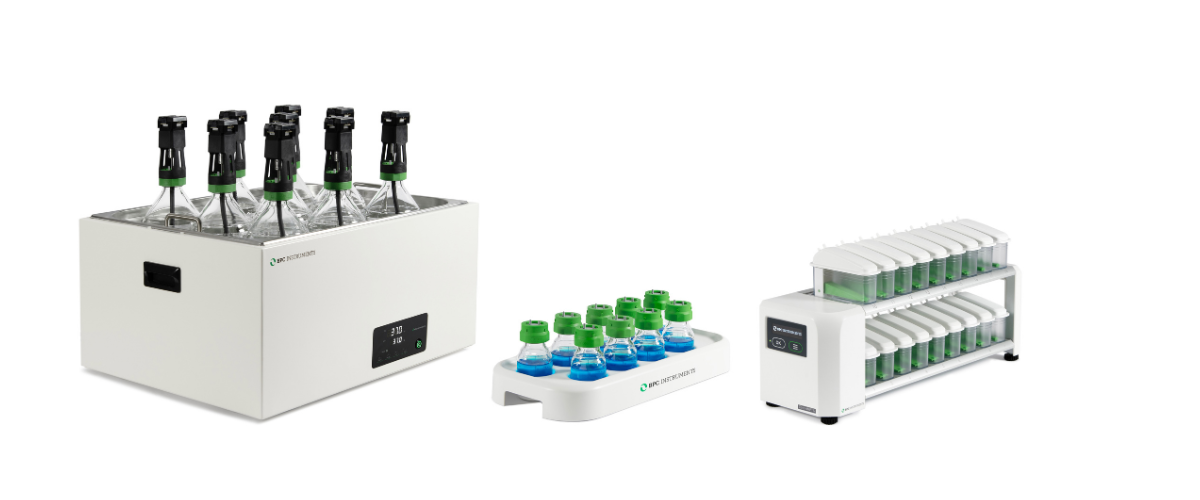 AMPTS III
AMPTS III Light
Product Features
Web-based. User friendly web-based software running on an embedded server. No need for software installation on PC, tablet or smartphone
Remote access. AMPTS can be accessed remotely and locally from any device with a web browser
Automated. Automatic real-time pressure, temperature and moisture compensation
Calibration free
Multiplexing potential. Possibility of multiplexing allows for simultaneous batch analysis at different start-up times
Easy maintenance. Modular design means most parts can easily be exchanged
Local data storage. Data stored on the local instrument means no dependence on external computer
Easy processing. Data exported as a spreadsheet for further analysis with uniform time axis for easy data processing
High data storage capacity. 7200 l of gas per channel
Real-time measurements. Measure several gas types, including biogas, in real time
Gas composition estimates. Connect in series to get real time estimates of gas composition
Effective agitation. Proven strong, reliable, multifunctional agitation
Outputs in various time intervals. Generates outputs ranging from a datapoint every minute to one every day
Robust operations with modular design
AMPTS is designed and manufactured in Sweden, adding the best elements of Scandinavian form and function to quality and reliability. AMPTS ensures no data is lost, even if the entire system goes down. The modular design makes the maintenance of AMPTS easy because many parts can be exchanged without sending the instrument to a workshop.
Determine the true biogas and methane potential
AMPTS allows you to determine the true biogas and methane potential as well as dynamic degradation profile of any biomass substrate. That means you can more easily determine the optimal retention time and mix of substrates for co-digesting, screen proper pre-treatment methods, evaluate the need for additives, and even assess the biological performance of an individual biogas digestor or process configuration.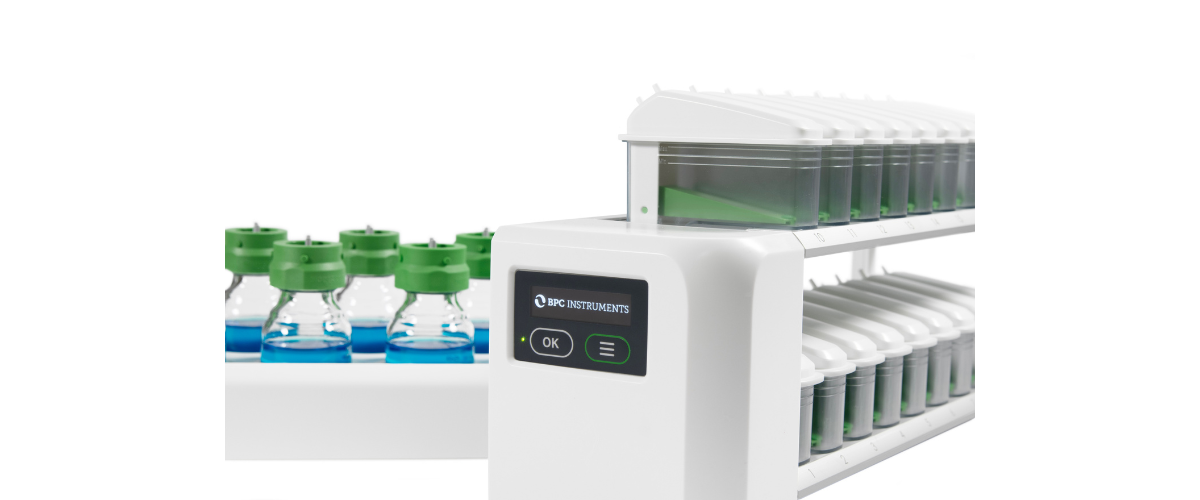 Results from anywhere on any device
AMPTS is designed to allow easy access from a remote location using any device with a web browser. Monitor your experiment from your office and home with your computer, tablet or phone of choice. You can also expand the analytical capacity of AMPTS easily by connecting multiple instruments together with an Ethernet switch. With this feature, each AMPTS can be operated as a stand-alone device or connected in parallel, depending on your needs.