Digestate management was the main topic of discussion during last month's 3-day online conference "Progress Manure and Digestate 2021" organized by IBBK. The event took place from January 25 to 27.
Digestate management becomes an important discussion point especially in Europe where biogas plants are numerous and the European and local nutrient regulations push more and more facilities to find the alternative to direct land application of digestate.
The conference contained covered the state of art, latest developments and innovations in manure management and digestate upgrading in Europe, China, Africa and Asia.
IBBK conference presented numerous innovative technologies that are being developed to meet the needs of the market:

Integrated Ecosystem Solution (IES) from SGTech
SGTech, BiogasWorld client, presented its groundbreaking solution to treat the solid manure and the milking water to product profit.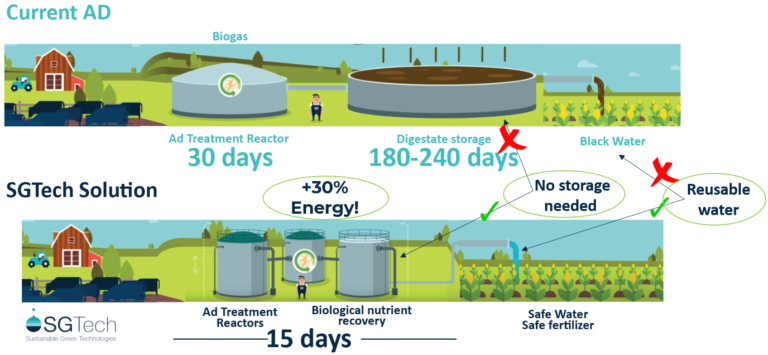 SGTech's innovative solution for Nutrient Recovery and Biogas production – the Integrated Ecosystem Solution (IES) – aims to redefine the standard in Anaerobic Digestion (AD) processes known today.
The technology addresses the full picture of waste treatment while avoiding the need for post-processing treatment of digestate.
Our algorithmic approach to organic waste digestion enables nutrient removal and recovery and yields biogas with increased methane concentrations, safe solid fertilizer, and clean water.
Learn more about this solution.
---
AD•A and AD•O softwares from Anessa
Another member of BiogasWorld, Anessa, presented its software that allows the simulation and modeling of biogas plant operation and project assessment with the focus on the digestate.
Anessa's Simulation Engine (SE) integrates four Standard Computational Models widely accepted in the industry: Feedstock Model, Anaerobic Digestion Operational Model, Greenhouse Gas Emission Model and Financial Assessment Model.
Anessa's integrations and sensitivity analysis performs in-depth simulations of anaerobic digestion projects and generates reliable results that span the complete process.
Anessa's Artificial Intelligence (AI) and Machine Learning algorithms quickly identify the optimal process settings out of millions of scenarios, a process that would be unworkable with traditional means. Our teams of computer scientists and biogas experts are constantly working to improve the efficiency of these algorithms.
Learn more about these products.


---

Terrawater's TerraSaline – originally designed for sea salt production – provides a system for the production of sulfur acid ammonia (SSA), an ASL-derived salt of high fertilizer value.

---
NutriSep is a newly developed and awarded system that processes manure in such a way that all the nutrients it contains (organic substances, nitrogen, phosphorus) can be separated and reused.

---
The digestate evaporation system Vapogant processes the digestate from the biogas plant to such an extent that a usable, concentrated fertiliser with reduced water content is produced.

---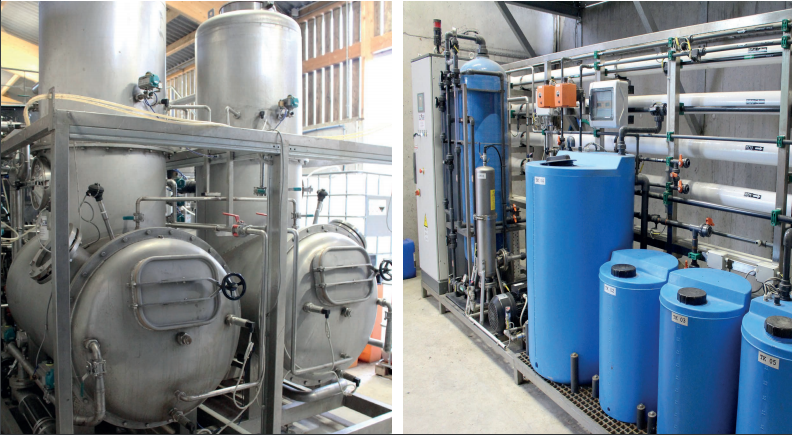 The agriFer process saves digestate stores by reducing significantly the digestate volume and saving up to 80% of digestate stores. It reduces spreading costs by requiring substantially fewer trips to spread the digestate on the fields, increases fertilizing value by upgrading the digestate to concentrated liquid fertilizer and lowers emissions by converting the volatile ammonia contained in the digestate to stable ammonium sulphate.

---
Wave-Box from PRE:
The Wave-Box is a new PRE development for the high-power digestion of fibrous substrates. Using a reversible pump, the digester substrate or digestate is continuously and optimally brought through a cleverly designed system of pipes into the effective range of ultrasound-emitting "sonotrodes" .

---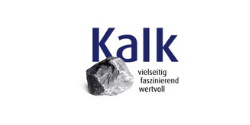 L'AmmoRE from FG Kalk:
By means of a stripping system converted for the use of milk of lime, fermentation residues of various compositions are denitrified, and thus a limed fermentation residue is obtained. which can be used again as liquid farm manure. The ammonia obtained is processed directly into marketable ammonia water, which is used, for example, in analytical chemistry or in flue gas cleaning.

---
Zelix Membrane.Kinectics from Pantreon:
The use of ZELIX flow technology as electrodes for the construction of high-voltage fields with the dynamically rotating filter modules as counter electrodes offers a unique activation of interfaces – unique and innovative, especially in connection with the mechanical separation effect of the membranes directly at the phase boundaries.

---
About IBBK
With more than 15 years of expertise in the educational field, the International Biogas and Bioenergy Centre of Competence (IBBK) is a combination and network of experts and companies, as well as groups of interest and educational institutes in the field of biogas and bioenergy.
The work of the IBBK covers regional, national and international activities. The Centre of Competence is setting up an additional impulse beyond the traditional lobby work and is striving to cover the growing demand for independent, neutral dissemination of information in the field of biogas and bioenergy. The main emphasis is in educational and project work.
To learn more about IBBK's upcoming events and schedule, please visit their website.
For additional information
If you are interested in knowing companies that upgrade digestate, feel free to visit our online catalogue.
If you have any questions, feel free to contact us at info@biogasworld.com.