Description
About Black & Veatch
Black & Veatch has strong experience in all of the areas required to successfully develop and execute bioenergy projects including verification that the resource availability is adequate; selection of the best, most cost-effective conversion technology; optimizing system integration for efficient, reliable performance; and satisfying regulatory and sustainability criteria.
We have completed technical and environmental due diligence for hundreds of municipal/industrial facilities in support of asset transactions and financing activities. We have also successfully worked as both an Engineering, Procurement, Construction contractor as well as Owner's Engineer to support project implementation all the way through start-up and commissioning.
Black & Veatch is recognized as one of the most diverse and broad ranging providers of bioenergy systems and services. From project development to turnkey design and construction, we have worked with project developers, utilities, lenders, and government agencies on bioenergy projects throughout the world.
We also have been involved in more than 150 bioenergy projects since 1990. Black & Veatch has provided services for more than 50 different biomass and waste feedstock types. Projects have included a wide variety of conversion processes including combustion, co-firing, gasification, pyrolysis, plasma arc, torrefaction, electrolysis, and anaerobic digestion.

Services Offered
Asset management and operations and maintenance service support
Auditing and other regulatory compliance assistance
Biomass co-firing boiler impact modeling
Conceptual design and major equipment procurement services
Environmental permitting and licensing
Feasibility studies and technology characterization
Project development services
Project execution services including EPC
Project technical and financial due diligence
Resource assessment studies
Sustainability road mapping
Transmission access studies and interconnection support (electrical and gas grid)
NextGen Ag Sustainable Solutions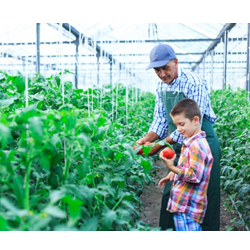 Sustainable solutions enable people, planet and prosperity. Sustainable infrastructure where organics are processed to generate biogas and bioproducts in urban, rural, centralized and decentralized setting uplifts communities, enhances resiliency, and combats global climate change; in short: it restores and maintains a healthy planet and enables global prosperity.
Now more than ever, employees, customers and key stakeholders also expect organizations to incorporate sustainable practices into the way they do business, embracing circular economy principals in the nutrient cycle. Every business is different. Sustainability is defined differently across geographies, industries, companies, and sometimes even P&L's and corporate groups.
This can make sustainability incorporating circular economy principals complicated; we make it simple. We start by understanding your motivations and desired outcomes and then work back. We uncover the range of options you have in managing organics to meet your goals. We ensure that the options you select can provide a pre-determined return on investment, making it easy to communicate the benefits of implementing your sustainability program.
As a leader in the planning and design of organics treatment facilities, Black & Veatch has acquired impressive experience in all aspects of biogas and bioproducts management. Biogas projects require unique considerations with respect to gas cleanup to ensure that emissions limits are met and that potentially corrosive gas constituents are removed to protect power generation equipment. We have developed extensive expertise in gas cleaning processes and the gas quality requirements for various power conversion technologies.
We have designed gas cleaning systems covering the full range of gas qualities, from simple drying systems, to production of pipeline quality synthetic natural gas. On each project, we assemble a team of experts in organics processing, biogas and bioproducts generation and management to assist our clients in understanding the best technical options, financial viability of the project, and project development steps required to bring each project from concept to completion.
This, coupled with our experience in anaerobic digestion and nutrient management, provides a complete package of skillsets that can be applied for any biogas project.