Product Description
Combined gas warning and measuring device for monitoring processes & personal safety at landfill sites, sewage treatment facilities and biogas plants
The Multitec® 560 is a combined gas warning and measuring device. When used as a gas warning instrument it reliably and automatically detects gases which are toxic and hazardous to humans. When used as a gas measuring device it records and documents the composition of biological process gases.
The intelligent operator guidance optimally supports the user in his work. For example, the device prevents switching between measuring ranges at critical gas concentrations, thus ensuring maximum safety – for humans and equipment.
Applications
The Multitec® 560 is ideal for the preventative inspection of the atmosphere in work areas (e.g. engine pits, silage tanks, shaft constructions). It reliably detects explosive and toxic gases to ensure safety at work at all times.
It is essential to record and analyse the gas composition and optimise processes for the profit-oriented production of biogas. The Multitec® 560 is perfect for these tasks as it uses high-quality infrared measuring technology.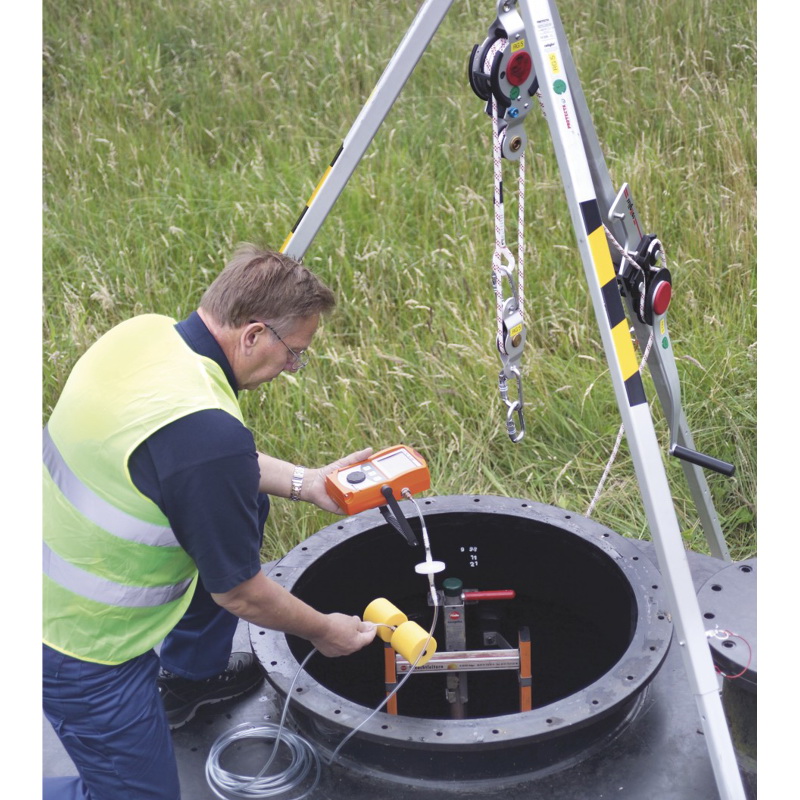 Features of the Multitec 560
Innovative operating concept with jog dial, menu navigation and function keys
Large transflective, i.e. semi-transparent display, excellent readability, even in direct sunlight
Selective infrared sensors for methane and carbon dioxide
Highly durable electrochemical sensors for oxygen and toxic gases
Explosion protection: II2G Ex d e ib IIB T4 Gb / II2G Ex d e ib IIC T4 Gb with TG8 carrying bag
EC type-examination certificate: TÜV 07 ATEX 553353 X
Measuring function: BVS 09 ATEX G 001 X, PFG 08 G 002 X (applies to ExTox warning application for CH4, CO2, O2, CO, H2S)
Minimum eight hour battery life in use, rapid charging in four hours
Read more about the Multitec 560 on the Website of Cameron Instruments!