Product Description
Fitec's self cleaning digester systems include a floor grit cleaner and a sediment separator.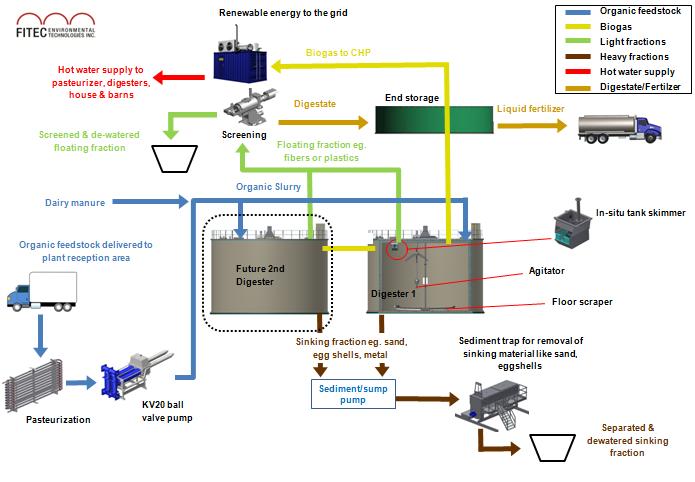 Floor Grit Cleaner
SELF-CLEANING DIGESTER: FOR RELIABLE CLEANING DURING OPERATION
After treatment, many organic wastes still contain compounds, which would deposit at the digester bottom (e. g. stones, sand, bone splinters, glass fragments, eggshells, …). For long-term operation, these sinking contaminants have to be discharged out of the digester regularly. Along with a grit pump and a sediment separator, the FITEC floor grit cleaner meets this requirement reliably.
With the patented geometry of the cleaner arms sinking contaminants can be removed by a discharge outlet in the digester bottom. From there the grit pump pumps the sinking contaminants to the sediment separator.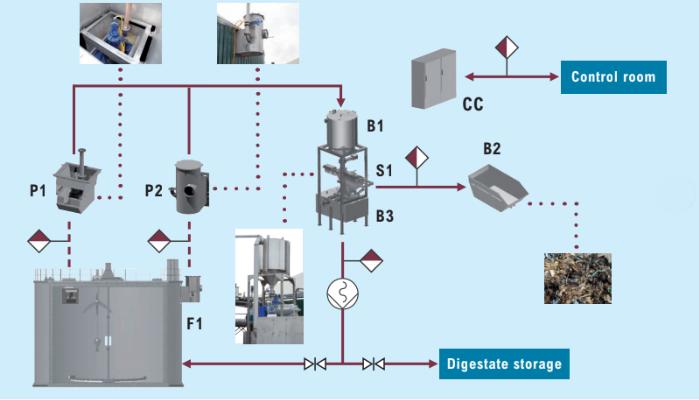 TECHNICAL DATA
Suitable for digesters without center column up to 18 m in diameter and 20 m height
Suitable for operation in Ex-Zone 2
Sealing with water cup up to 20 mbar
Driven by a planetary gear
Power demand: 0.55 kW, 50 Hz
Sediment Separator
Inside the FITEC sediment separator the sand fraction sinks to the ground. The sediment-free supernatant is discharged through a weir back into the digester. A discharge screw discharge screw conveys the sand to a discharge outlet.
TECHNICAL DATA
Maximum sediment content: 4.0 m³
Container dimensions (L x W x H): 5.7 m x 1.5 m x 3.6 m
Critical parts are made of stainless steel
Demand drive motor: 5.5 kW
Total weight: approx. 3,200 kg