Several mobile solutions for renewable natural gas production off-grid can help you set up a plant in a territory not served by a gas network. In fact, alternative options such as virtual pipeline system, mobile pipeline and mobile fueling system could be beneficial for your project. These alternative options are becoming more profitable: the value of RNG has increased in recent years. From now on, transporting RNG over long distances is becoming cheaper and offers a quick return on investment. It can also help you reach larger markets and access more remote feedstocks. On the other hand, injecting RNG directly into a gas grid is not always profitable for certain kind of projects. The extent of the work needed, its duration, the costs and the complexity of such an undertaking are not always suitable for projects with a smaller production capacity or further away from an injection site. Here are the features, operation and benefits of the most used mobile solutions.
Virtual pipeline
The virtual pipeline involves storing RNG in a mobile unit in liquid (LNG) or compressed (CNG) form. It is then transported to a CNG or LNG fueling station located on the site of the plant or off site. The transport unit remains on site. This solution becomes particularly advantageous when the injection site to the gas grid is far from the RNG production site.
Unique advantage:
The advantage is, without a doubt, the smaller size of the RNG compression equipment needed for the CNG station. It is between 50 and 100 HP, while it is usually over 200 HP for other equipment of the same type.
Required equipment:
To transfer the RNG from the mobile transportation unit to the vehicle, at the CNG or LNG distribution station, you will need the following equipment, including:
Hydraulic propulsion compressor or meter dispensers (for fast filling)
Filling stations (for long filling)
Mobile pipeline for RNG
The mobile pipeline enables liquefied or compressed RNG to be transported by truck in a mobile unit to an injection site to the gas grid. Thanks to this mobile solution, renewable natural gas is distributed to customers and CNG or LNG supply stations connected to the gas distribution grid. Mobile pipeline is particularly effective when a plant has a high capacity of RNG production, but is too far away from the gas grid to connect directly to it. The RNG production plant, however, must be at a distance that allows efficient transportation.
Required equipment:
To transfer CNG or LNG you will need, among other equipment, a compressor with a pressure reduction system if the pressure in the home pipeline is above 300 psig.
Mobile fueling system for CNG or LNG 
The operation of a mobile fueling system for CNG or LNG is simple. First, RNG is stored in a mobile unit, then mounted on a trailer with essential equipment. This solution allows you to deliver RNG by truck to multiple customers or small fleets of vehicles in a single trip. A RNG plant with a lower production capacity or a smaller-scale project would benefit greatly from this solution. Indeed, in these cases, it is not always profitable for the project developer to connect to the gas grid or invest in a virtual pipeline.
Unique advantage: 
The advantage of this mobile solutions for RNG production off-grid is undoubtedly to be able to supply several small fleets of vehicles or several customers located in different places. In addition, you do not need to build a CNG or LNG fueling station on site.
Required equipment:
You will need, among others, the following equipment, which will be mounted on a trailer used for the transport of RNG:
Renewable Natural Gas Storage Module
Variable inlet pressure compressor
Counters with counter
Choose GNC or LNG for transport? 
These mobile solutions for RNG production off-grid allow you to transport CNG or LNG and are suitable for a wide range of projects. However, there are several factors to consider in deciding how to transport renewable natural gas, for example:
distance to travel
volume of RNG produced
logistics underlying the transport
Thus, in these scenarios, for all capacity of RNG:
with a distance of less than 200 km: choose compressed natural gas
with a distance higher than 200 km: favor liquefied natural gas
Be careful, however, to properly assess the various factors that can influence the distribution of energy. In some circumstances, transporting a large volume of compressed RNG over long distances poses significant logistical challenges. These can even negate the economic benefits associated with this way of transporting RNG.
In this case, you can also assess the benefits for your project of distributing liquefied RNG or connecting it to a local or regional gas grid. LNG is currently a booming market worldwide. Sweden, China, United States, England and Spain, among others, are increasingly using this form of RNG as fuel or for other applications.
Find mobile solutions for RNG production off-grid that is suitable for your project 
There are several opportunities for you to find a mobile solutions for RNG production off-grid. Here are the options offered by some members of our network. Each product meets the high quality standards of the industry and can adapt to your needs.

EBI
EBI offers a personalized and customized consulting service for equipment for compressed natural gas vehicles. It has set up a network of public refueling stations using compressed natural gas in Quebec. It provides a variety of services to help your project growth such as evaluating its feasibility and profitability and vehicle acquisition, among others.
See the EBI page for more information.

Hexagon Lincoln – TITAN, for the transport of natural gas in bulk
Hexagon Lincoln is a world leader in the development and production of all-composite, type 4 cylinders. These allow the storage and transportation of compressed natural gas and RNG, among others, in areas not served by a gas grid.  TITAN, a trailer and storage module, allows the bulk transport of large quantities of natural gas, biomethane or hydrogen.
SMARTSTORE is the light version of Hexagon HC ISO container. A trailer can easily transport it to an injection site or a customer. This company is mainly located in the United States and in Norway.
Visit the Hexagon Lincoln page HERE.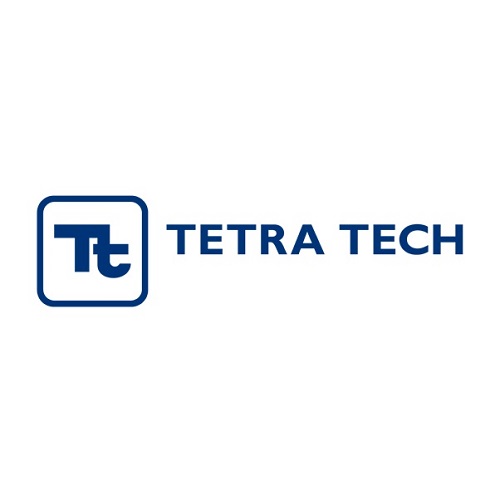 Tetra Tech and the BioCNG system
The BioCNG system, produced by Tetra Tech, allows project developers to produce RNG fuel at a lower cost. It is particularly suitable for small-scale RNG fuel projects conducted by private companies and municipalities. This product uses a gas conditioning system to help project developers realize significant savings. Indeed, this aspect of production is often a challenge because of the high operating and operating load for the cleaning and conditioning of biogas.
Get more information by visiting the Tetra Tech page.
ANGI Energy Systems
ANGI Energy Systems, a North American company, has a solid reputation as a supplier of refueling equipment for CNG and high-pressure compression vehicles. It designs and manufactures systems adapted to compressed natural gas vehicles for tube trailer transport. ANGI's innovative solutions cover a wide range of equipment, such as distribution units, fuel management systems or compressors, among others. They can adapt to your needs for vehicle supplying.
Take a look at the ANGI page for more information.
Browse our catalog of companies and products! 
We maintain an up-to-date catalog containing a variety of companies and products from the biogas industry. Do not hesitate to consult it to find the company that will best meet your needs! Contact us, we can help you advance your project and find business partners.
For further information :