Ontario, Canada – With innovative technologies like the industry's only 'self-cleaning digester,' Fitec Environmental Technologies Inc. is in a season of steady growth.
The North American provider of biogas systems and services has two plants already operational in Canada, three plants under construction, and two more in the design phase. "It's an exciting time for our company," says Tom Ferencevic, CEO of Fitec. "We're preparing to introduce ourselves to new regions and markets in the coming months. We recognize this moment as an opportunity to ensure that Fitec's values and promise are being clearly communicated in our branding and website."
The objective of the new design was to honour the global Fitec legacy while planting a new flag to represent the company's ambitions for renewable energy in North America. The fresh look is a modernized evolution of Finsterwalder Unwelttechnik's original logo. The three signature red arches that are prominent in the new design are a nod to the architecture of the original headquarters in Germany. "What I love the most about this brand refresh and website," says Tom, "is how the values behind our company boldly shine through. We build biogas facilities that last, and we have relationships with our clients that last."
The initial phase of the website focuses on an overview of the products and services that Fitec has to offer while asserting the company's mission of fighting climate change.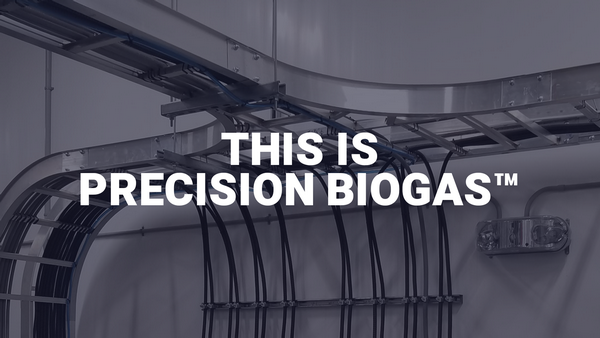 About Fitec
With over 30 years of experience and biogas plants on three continents, Fitec Environmental Technologies offers holistic biogas systems and support for a range of markets in the organic waste and anaerobic digestion industries in North America.
Learn how Fitec's advanced design and engineering can help you. Visit www.fitec.ca