UPDATED: 2021/04/13
Anaerobic digestion is a series of biological processes in which microorganisms break down biodegradable material in the absence of oxygen. Biogas consists mainly of methane (CH 4) and carbon dioxide (CO2).
Anaerobic fermentation process to produce biogas production occurs in two phases (HoSt):
Hydrolysis phase: Transformation of organic matter into CO2, hydrogen and fatty acids.
Methanogenic phase, in which fatty acids decompose to become methane.
A stable anaerobic fermentation process meets the following requirements:
Proper mixing.
Continuous process of feeding the digester with organic matter and removing the processed matter.
Appropriate conditions such as temperature, pH, N balance, etc.
There are two main types of anaerobic digestion processes for treatment of biodegradable wastes:
Wet anaerobic digestion systems, which use organic material with consistency of 10–20% dry matter or less.
Dry anaerobic digestion systems for organic matter with consistency of 20–>40% dry matter or more.
The choice whether to use dry or wet digestion for the fermentation of the organic depends on dry matter content.
Advantages and Disadvantages of Dry Anaerobic Digestion
Dry Digestion in full-scale application can be performed in a continuous or discontinuous system. Dry digestion is called discontinuous because biogas production is sequenced with loading and unloading phases. Several digesters will operate in parallel and allow a constant production of biogas over time.
Dry anaerobic digestion is an alternative solution to wet anaerobic digestion in order to optimize the value of manure. In fact, a wet anaerobic digestion plant is quite limited for the treatment of dry matter-based substrate. Dry anaerobic digestion systems allow the use of substrates with a high content of crop residues, household waste and livestock manure.
Here are some features and advantages of dry anaerobic digestion:
Dry matter / total solids 20-40% compared to 20% maximum for wet digestion
Low power and heat needs
Very tolerant system for contaminants (sand, fibres, large particles, etc.)
Possibility of mobile biogas plants (containers)
Management of several digesters simultaneously
Less critical equipment (pumps, agitation systems, feeding equipment)
Production of land-applied solid digestate similar to manure
Low amount of water
Less maintenance required
Less complex system compared to wet AD systems
Use of various substrates per unit of digesters
Disadvantages:
Special technologies for loading and unloading of the digester are necessary
Need to manage the variation of biogas and heat production
Not totally mixed
In discontinuous systems, the microbial process has to start for each batch
In many cases, lower methane yields compared to wet AD systems
In many cases, large quantities of structure material is required (a lot of digester space is consumed for structure material)
Success criteria for dry anaerobic digestion projects
Sufficient substrate (at least 2,000 tonnes of manure)
Space available for the plant construction (at least 600 m² just for digesters)
Possibility to use heat in a nearby facility
Advantages and disadvantages of wet anaerobic digestion
There are good reasons to process dry biomass in a wet digester. The main advantage of wet anaerobic digestion is that it allows for the optimal mixing and thus high biogas production. Investment and operating costs are lower than those in dry anaerobic digestion system. Dry matter fermentation in a wet digester presents the risk of separation between the inert particles that flow and lightest that remain on the surface.
Advantages of wet anaerobic digestion as compared to dry digestion:
Greater flexibility in the materials to be treated
Low investment and operating costs
Integrated biological desulphurization
Wet anaerobic digestion presents the following constraints:
Need to add liquid to reduce the dry matter of the mixture
Requires robust and costly mixing equipment
Significant energy requirements of the facility to run pumps and agitators
Lower dry matter content for the digestate
Production of wet digestate that can modify practices for land application and lead to additional investments (slurry tankers)
It is recommended to use a dry anaerobic digestion system when the introduced biomass contains more than 10% of sand or a large quantity of non-degradable materials such as synthetic materials. This is the case for green waste (> 20% sand) and some household waste. (HoSt)
Comparison of anaerobic digestion processes (Collective Farming Grouping)
Costs
Dry anaerobic digestion facilities are a bit more expensive than wet anaerobic digestion facilities. For small plants, it is about 500,000 to 1 million Euros. The largest part of the investment is spent on the civil engineering and the concrete structures. The investment varies widely depending on the materials used.
BiogasWorld's members offering wet and dry anaerobic digestion systems
Sebigas – CSTR Technology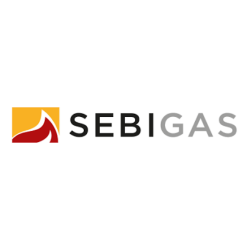 Founded in 2008, Sebigas designs, constructs and manages biogas plants worldwide. Supported by the strong industrial experience and capability of the TICA Group, Sebigas claims a solid expertise in the biogas sector, with a portfolio of over 80 biogas plants located all over the world, with units from 100 kW to more than 3 MW in cogeneration, thermal and biomethane production.
Sebigas CSTR (Continuous-flow stirred tank reactor) Technology is based on a semi-continuous flow of fresh biomass as input in the digesters at a controlled temperature and mixed, and an output called digestate.
To learn more about Sebigas, please visit our online catalogue.
Suez – Advanced Digestion Technologies (ADT)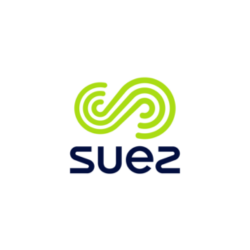 Suez's Water Technologies & Solutions offer covers the entire water, wastewater and process value chain, including Design & Build projects, specialty chemical services, equipment and system offerings, outsourced services, and digital water management.
Designed to recycle biosolids and biowaste into methane and valuable byproducts, Suez's advanced digestion technologies (ADT) use bacteria in the absence of oxygen to break down matter to create biogas. The biogas can be combusted or oxidized and used for heating or with a gas engine to produce electricity and heat; it can also be compressed and used as fuel for vehicles with the cake produced, used as a fertilizer.
To learn more about Suez, please visit our online catalogue.
Krieg & Fischer Ingenieure GmbH 
Krieg & Fischer Ingenieure GmbH is an expert engineering company specialized in the application and utilisation of biogas technology. We develop tailor-made solutions for biogas plants worldwide. Our company has an experience of more than 30 years and more than 150 references, all over Europe, North & South America, Asia and Africa.
With expertise in designing and operating agricultural plants, industrial plants and kitchen waste & biowaste plant, Krieg & Fischer offers state-of-the-art turnkey solutions for all your needs. If your company is committed to decarbonization, sustainability and circular economy, there is none better than Krieg & Fischer to help you reach these goals.
To learn more about Krieg & Fischer, please visit our online catalogue.
Fitec – Self-Cleaning Digester
With over 30 years of experience and biogas plants on three continents, Fitec Environmental Technologies offers holistic biogas systems and support for a range of markets in the organic waste and anaerobic digestion industries in North America.
In use at over 15 different biogas plants, the Fitec Self-Cleaning Digester prevents the build-up of contaminants in digester tanks, allowing for long-term, uninterrupted plant operation to maximize revenue. It produces digestate that exceeds the strictest global quality standards for residual contaminants, and can be land-applied or used in fertilizer manufacturing.
To learn more about Fitec, please visit our online catalogue.
Veolia – Memthane®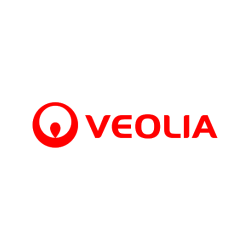 Veolia Water Technologies (VWT) is the leading specialist in water treatment. Our teams design and deliver drinking water or wastewater treatment plants as well as smaller standardized water treatment equipment for industrial or municipal customers.
Memthane® is an Anaerobic Membrane Bio-Reactor (AnMBR) which maximizes renewable energy production while producing superb quality effluent that can be reused or discharged directly to sewer.
To learn more about Veolia, please visit our online catalogue.
Envitec – EnviWaste: Waste-to-Energy Plants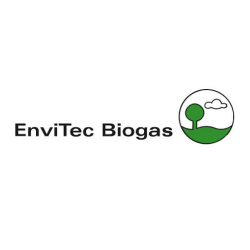 EnviTec covers the entire value chain for the production of biogas: This includes the planning and turnkey construction of biogas plants and biogas upgrading systems as well as their commissioning. They take care of biological and technical services on demand and also offer full plant and operational management.
EnviWaste are Waste-to-Energy Plants designed, constructed and commissioned by EnviTec. They offer you long-term secured regulatory conditions, guaranteed feed-in tariffs for electricity and the possibilities of the liberalized energy markets.
To learn more about EnviTec, please visit our online catalogue.
Naskeo Environnement – Wet Process & Dry Batch Process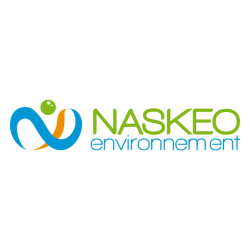 Naskeo is a turnkey biogas plants Construction Company. Naskeo carries out the development, design, construction and maintenance of biogas plants. Naskeo offers to its customers (farmers, industrials, project developers) a supplementary income thanks to organic waste valorization and a production of renewable energy and organic fertilizers. Naskeo generated a turnover of 8 M€ in 2016 and is leader on the French market.
Naskeo is expert in designing, constructing and commissioning biogas plants under the technology called "Wet Process" or CSTR (Continuous Stirred-Tank Reactor). This technology is dedicated to feedstock mix below 20% DM (dry matter).
Naskeo's expertise also extends to "Dry Batch Process". This technology is dedicated to feedstock mix higher than 28% DM (dry matter). Wastes are incorporated into several digesters boxes during 6 to 8 weeks. Each digester is gastight and heated for stable temperature conditions at 37°C. Lixiviates are sprinkled in the digesters for enhanced bacteria activation.
To learn more about Naskeo, please visit our online catalogue.
Bekon – Bekon Mini: Dry Fermentation Process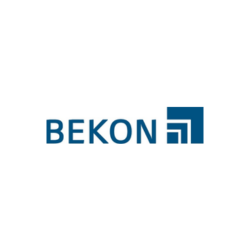 Bekon was founded in 1992 in Germany and currently employs approximately 30 people. The company is a worldwide technological leader in the construction of batch biogas plants for generating electricity from waste.
The superiority of Bekon Mini is already apparent from the wide diversity of suitable substrates. Bulk materials with a high dry-substance content can be digested without need for any complex pretreatment of the fermentation material. The principle is quite simple: in the absence of air and following inoculation by previously fermented material, the biological waste begins to digest, immediately resulting in the production of biogas.
To learn more about Bekon, please visit our online catalogue.
Add your company for free in our catalogue!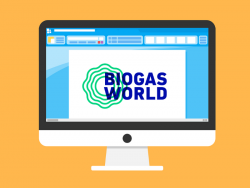 BiogasWorld is growing and we are inviting you to grow with us. With thousands of weekly readers and visitors, BiogasWorld is your best partner to gain exposure and increase your visibility in the industry.
Add your company for free and receive messages from your potential clients via our platform today!
____________________________
Sources
BIO Thorey: Comparaison méthanisation agricole : voie sèche, voie humide