BiogasWorld proudly released last week the fourth edition of the Biomethane Market Intelligence Report. Over the years, our annual document became a true reference point for our members, facilitating their business strategies and marketing decisions.
The report gathers information and data from hundreds of suppliers, associations, project developers and public instances in North America and Europe. This fourth edition includes:
Analysis of over 35 upgrading suppliers and 1100 biomethane projects.
Profiles of Canada, USA and selected European countries.
Market overviews, drivers and support schemes.
Upgrading technology snapshots.
A look at emerging technologies.
+10 country profiles in North America and Europe, including market overview, potential, quality standards and competition
This section provides information on the biomethane market in North America and Europe, and also includes the list of gas utilities currently active in this market and applicable biomethane quality standards.
The European market section focuses on France, Germany, Italy, Netherlands and other selected countries.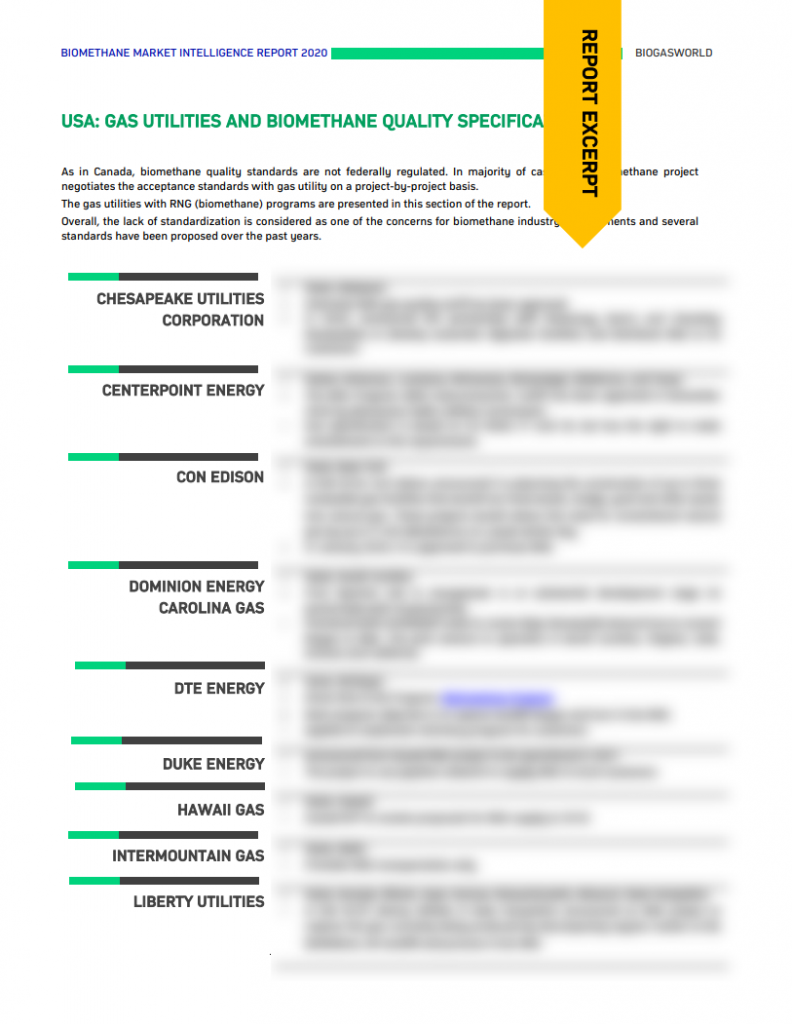 We listed all the gas utilities and biomethane quality specifications in both Canada and the United States, based on the latest standards and RNG programs.
+35 technology suppliers for biogas upgrading and
+1180 upgrading projects analyzed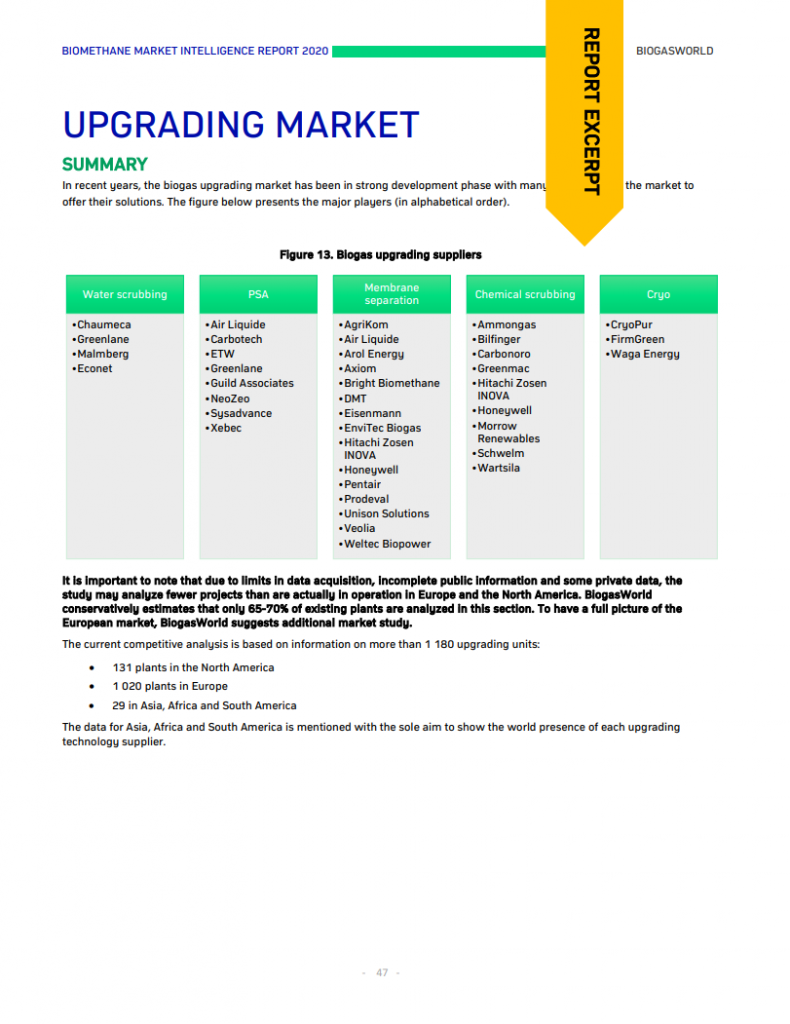 This section analyses the competition and the distribution of biogas upgrading technologies in Europe, Canada and USA. The analysis is based on information on more than 131 plants in North America, 1020 plants in Europe and 29 plants in Asia, Africa and South America.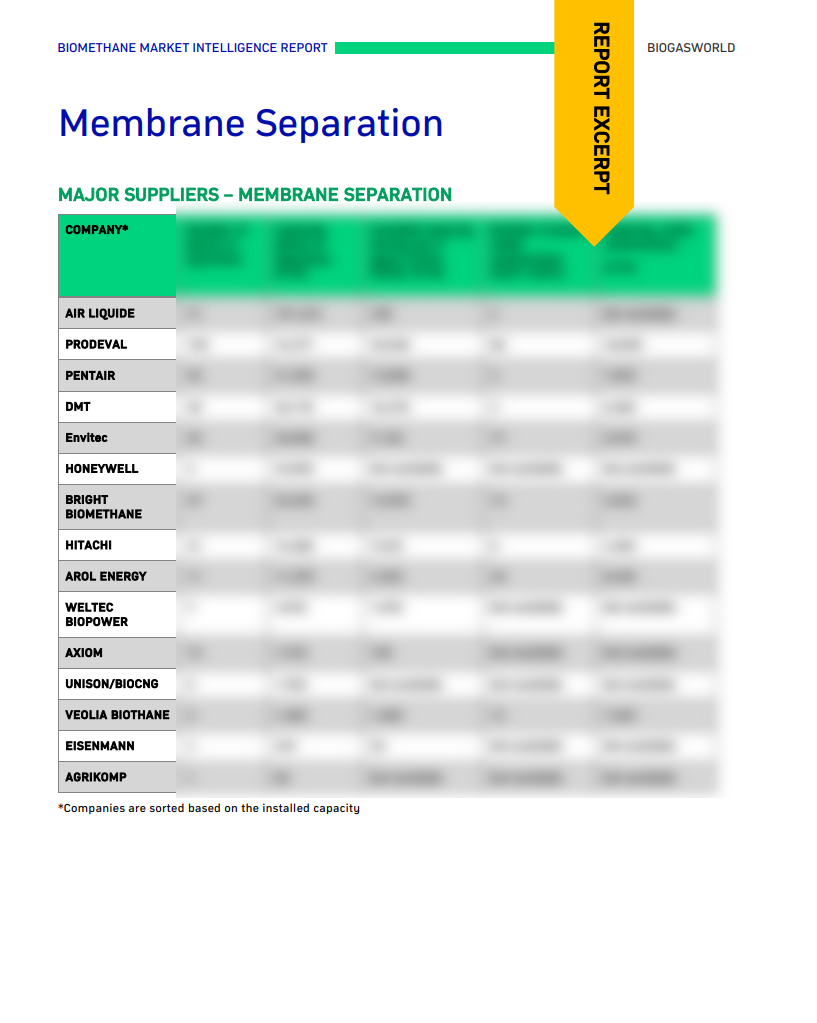 It also includes a listing of all major membrane separation suppliers, sorted by the installed capacity and the number of biomethane plants in operation.
A useful and relevant document for any stakeholder in the industry
The Biomethane Market Intelligence Report is useful for any actor in the industry who aims to learn more about the biomethane industry worldwide or in a specific country, to enter a new market, to analyze the potential competition or to find business partners.