Every developer of biogas and RNG projects knows how difficult it can be to find the right equipment for your plant among thousands of suppliers. How to decipher the technical specifications of the different biogas companies' equipment and compare them to find the best fit for your project? BiogasWorld aims to make your research easier with our Showcase report.
This technological showcase is the summary of reliable and high-quality biogas and RNG plant equipment. It is a document that presents successful reference projects our members have implemented in North America, in Europe and in Asia. This is a first step to establish an annual guide of the latest successful biogas plants worldwide.
Our Showcase report, that contains a variety of suppliers in the industry, is:
27 project' profiles worldwide
5 types of equipment:

Biogas plant systems
Biogas upgrading technologies, such as pressure swing adsorption (PSA), landfill gas upgrading, CO2 separation and others.
Biogas treatment systems, purifications systems or other equipment, such as conditioning systems, membranes, gas analysers, tanks and others.
Waste sorting technology
Digestate management technologies

Contact information of 24 industry leaders
Examples of projects to help you find the right biogas and renewable natural gas plant equipment
Here is a glimpse of what you can find in the Showcase report to help you find the right biogas and renewable natural gas plant equipment.
Biogas Plant Systems
Bahler Biogas – Agriculture and Agri-food Small-Scale AD Research Project
Bioferm – Dry Fermentation Anaerobic Digesters in the City of Edmonton
Biogas Upgrading Technologies
Bioferm — Dane County Landfill Project
DMT – Jevnaker, the Circular City
Naskeo – Metha Vie Project
Naskeo – Methabrayer Project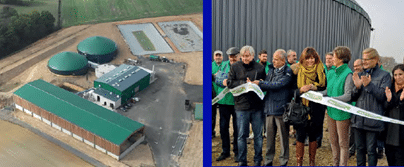 Waga – Saint-Palais Landfill Project: Gas-to-Biomethane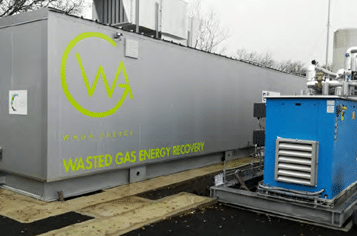 Waga – Pavie Landfill Project — Gas-to-Biomethane
Other biogas and RNG companies you don't want to miss
Our members have done other projects featuring reliable technologies and equipment for biogas and RNG your plant could benefit from. You don't want to miss out on the following companies.
Biogas Plant Systems
Anaergia
Bekon
Biogest
HoST
Planet
Biogas Upgrading Technologies
Ammongas
Bright Biomethane
Envitec
Gazpack
Greenlane Biogas
Biogas Treatment Systems, Purifications Systems and Other Equipment
Granite Fuel Engineering
Membrane Systems Europe
QED
Octaform
Paques
Sour & Odour Services
Waste Sorting Technology
Digestate Management Technologies
Download your free Showcase Report now.
If you have questions or suggestions, please contact us at info@biogasworld.com.