COMPANIES AND ORGANIZATIONS
8% of gas consumed in Europe by 2030 should be biomethane, says new policy paper
A new policy paper by the Gas for Climate consortium has been published, providing an analysis-based rationale on why an 11% renewable gas target is needed to meet the EU's climate goals.
The paper follows last year's Gas for Climate Gas Decarbonisation Pathways 2020-2050 report, which showed how additional policy measures are needed to scale-up biomethane and green & blue hydrogen, which are all needed to meet the EU's climate targets.
Read more on Bioenergy Insight
Integrated Biogas Alliance Announces First Dairy Biogas Project in North America
The IBA, in concert with EIP Ventures is in final stage development of a 7 dairy, 16,500 head biogas project. The project is expected to close in late Q1 2021.
"We are excited to announce our first dairy biogas project" stated Christopher Maloney, President of the IBA. "This is a culmination of over two years of terrific development work by the Boise Biogas Group, led by IBA Partner and lead project manager Digester Doc. The project is located on approximately 50 acres near Boise Idaho and ideally situated near a natural gas pipeline. This project is the first phase of a much larger biogas facility planned for the site and will generate over 1,200 MMBtu of renewable natural gas per day. When completed, this project is expected to create more than 300 direct and indirect jobs during the construction phase, and the facility will ultimately employ 15 full-time staff on-site with an additional 40 jobs associated with hauling and off-site processing. The project will bring together the technologies, equipment and related consulting, engineering and construction services of many of the IBA companies."
Anaergia and Universal Waste Systems to Construct Organics Waste Processing Plant in the City of Los Angeles, Supporting Landfill Diversion Goals
Anaergia Technologies, LLC ("Anaergia") and Universal Waste Systems Inc. ("UWS") today announced their agreement to construct an organics waste processing plant. Located at a UWS Materials Recovery Facility in the City of Los Angeles, the project will support recycLA's organics waste landfill diversion efforts and will help meet organics waste recycling requirements mandated by California Senate Bill 1383.
As part of the project's turnkey solid waste processing line, Anaergia's Organics Extrusion Press (OREX™) will recover organics from contaminated municipal solid waste through high-pressure extrusion. The OREX™ will divert up to 300 tons per day of organic waste from the City's municipal solid waste stream previously destined for landfill. The project is expected to be operational by the end of 2021.
The project will beneficially reduce more than 70,000 metric tons of carbon dioxide equivalent per year while generating enough energy to displace more than 2.5 million gallons of diesel fuel per year.
---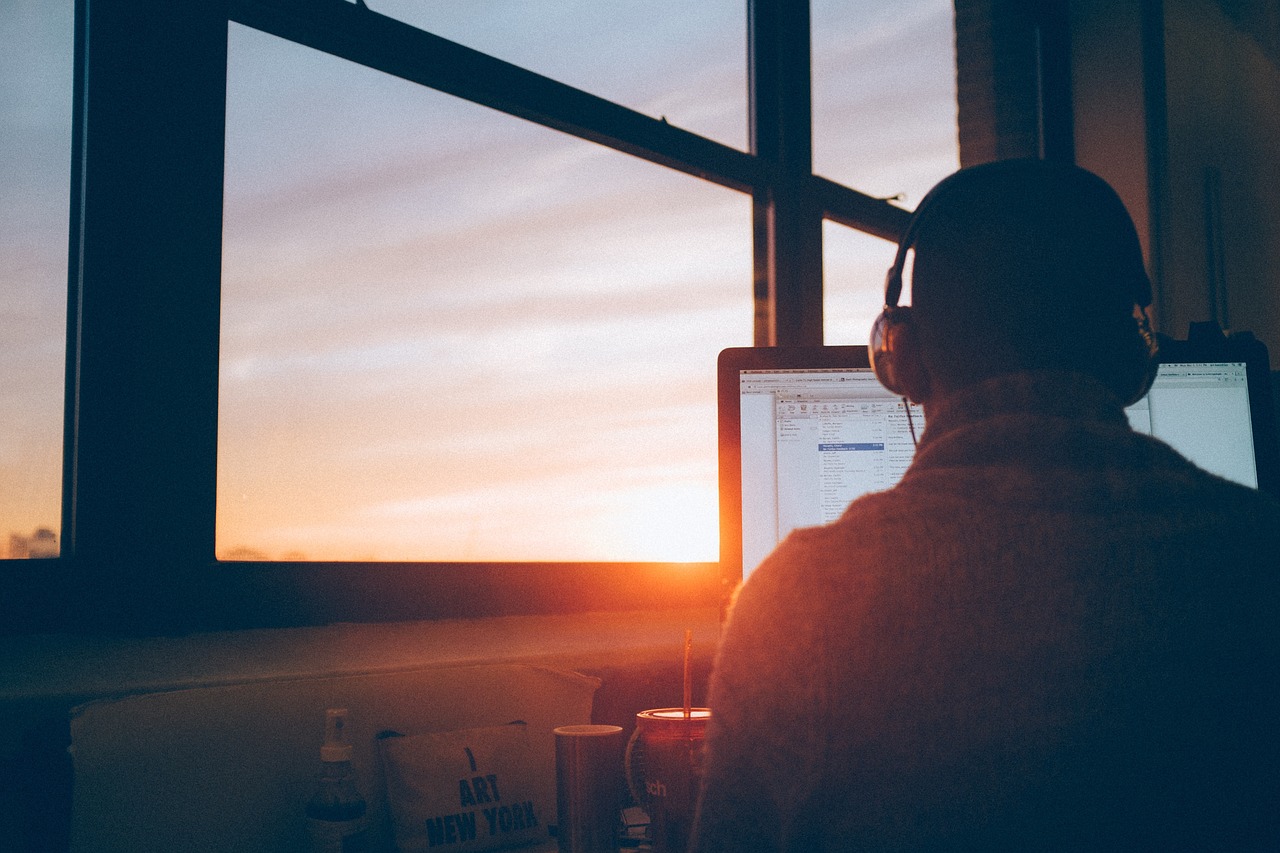 RESEARCHES AND STUDIES
EBA Statistical Report 2020 shows significant growth and potential of biomethane to decarbonise the gas sector
The European Biogas Association is launching today an enhanced edition of the EBA Statistical Report. This publication features the most recent data and statistics on the development of the European biogas and biomethane markets, as well as potential growth forecasts for the coming years. It also investigates the state of play of 19 national markets in Europe.
Our sector now produces 167 TWh or 15.8 bcm of biogas and 26 TWh or 2.43 bcm of biomethane. At the end of 2019, we have reached a total of 18,943 biogas plants and 725 biomethane plants across Europe. These figures show that biogas and biomethane can contribute very substantially to the much-needed decarbonisation of the gas sector, making renewable gases available for transport, industry and heating.
MDPI: Expert Views on the Future Development of Biogas Business Branch in Germany, The Netherlands, and Finland until 2030
Extract from the full report: To be able to meet the European Union's energy and climate targets for 2030, all member states need to rethink their energy production and use. One potential renewable energy source is biogas. Its role has been relatively small compared to other energy sources, but it could have a more central role to solve some specific challenges, e.g., to reduce carbon dioxide (CO2) emissions from traffic, or to act as a buffer to balance electricity production with consumption.
This research analyses how the future of the biogas business in three case study countries is developing until 2030. The study is based on experts' views within the biogas business branch in Germany, The Netherlands, and Finland. Both similarities and differences were found among the experts' answers, which reflected also the current policies in different countries. The role of biogas was seen much wider than just to provide renewable energy, but also to decrease emissions from agriculture and close loops in a circular economy. However, the future of the biogas branch is much dependent on political decisions.
Gas for Climate – A path to 2050 publishes its latest policy paper: "Setting a binding target for 11% renewable gas"
Extract from the full report: The European Union (EU) aims to cut its greenhouse gas (GHG) emissions by 55% by 2030 compared to 1990 levels and become climate-neutral by 2050. Renewable and low-carbon gases are an important building block to meet these ambitious targets. The recent Gas for Climate Gas Decarbonisation Pathways 2020-2050 report concluded that current EU policies do not support a large scale-up of renewable and low-carbon gases, which are needed alongside increasing shares of renewable electricity to meet these targets. This means additional policy measures need to be put in place to meet the 2030 and 2050 climate targets.
---
GOVERNMENT POLICIES & LAW
£11 million boost for energy entrepreneurs to turn green dreams into reality
Talented energy entrepreneurs have the chance to benefit from a share of £11 million government funding to turn their ideas into real products and services whilst eliminating carbon emissions.
Energy Minister Anne-Marie Trevelyan today (Thursday 4 February) announced the latest round of the Energy Entrepreneurs Fund (EEF), which seeks to drive forward new clean technologies across all sectors of UK industry, supporting the UK to eliminate its contribution to climate change by 2050. This includes innovations that boost energy efficiency in people's homes, reduce carbon emissions and develop green transport as well as sourcing cleaner and greener ways to generate power and heat.
Read more on the UK's Government official website
Germany plans to increase share of renewables in transport to 28% by 2030
The plan, adopted by the German Government at the suggestion of Federal Environment Minister Svenja Schulze, means that the country will go 'well beyond the EU's requirements of 14%.
In addition to stronger incentives for green hydrogen, new charging stations and advanced biofuels that are obtained from residues instead of food, the change in the law also provides for biofuels made from palm oil to be phased out.
Read more on Bioenergy Insight
Biden's climate crisis order addresses biobased fuels, products
President Biden on Jan. 27 issued an executive order that aims to tackle the climate crisis, create jobs and restore scientific integrity across the federal government. The order addresses the production and sourcing of biobased products and fuels.
The executive order, in part, directs the secretary of agriculture to collect within 60 days input from Tribes, farmers, ranchers, forest owners, conservation groups, firefighters, and other stakeholders on how to best use USDA programs, funding and financing capacities, and other authorities, and how to encourage the voluntary adaptation of climate-smart agricultural and forestry practices that decrease wildfire risk fueled by climate change and result in additional, measurable, and verifiable carbon reductions and sequestration that source sustainable bioproducts and fuels.
---
STATE AND NATIONAL NEWS
The City of Kent's households food waste will be turned into biogas with a new anaerobic digester facility
Kent County Council has taken another step towards its goal of a circular economy for Kent's waste with all food waste from Kent being recycled in Kent. 45,000 tonnes of food waste collected annually from Kent households will be turned into biogas at a new anaerobic digester at Blaise Farm Quarry near Kings Hill.
The biogas will be fed directly into the National Grid as well as powering the plant itself and creating farm fertiliser. KCC Cabinet Member for the Environment Susan Carey said: "It's great news that the new plant at Blaise Farm will help us reduce both costs and carbon emissions by recycling our household food waste here in Kent. "We expect around 5 million m3 of gas will be created alongside 5.2million kWh of electricity, enough to power around 3,600 homes.
Escondido's Anaerobic Digestion Facility is first in San Diego's County
The first Anaerobic Digestion (AD) facility in San Diego County has opened in Escondido and as of February 1 was able to receive residential green waste.
On November 28, 2018, the city's Recycling and Waste Reduction Division first presented the Organics Recycling Program information to the Escondido City Council.
In addition to outlining state mandates requiring organics recycling, it included plans from the City's franchised waste hauler, Escondido Disposal (EDI), to build an Anaerobic Digestion (AD) facility in Escondido. While construction is not complete, the two green tubes are prepared to receive residential green waste beginning February 1, 2021.