Description
Biogas management from generation to transformation including recovery
The methane produced by the decomposition of organic matter in the absence of oxygen releases biogas, typically more than 50%. Tetra Tech is a recognized expert for optimizing generation, upgrading biogas, purification and use in order to produce electricity, renewable natural gas and heat.
These solutions are possible with a source such as a landfill of from anaerobic digestion. The technological solutions implemented by our firm allows the client not only to capture them, rather than letting them escape into the atmosphere, but it will also allow to reduce greenhouse gas (GHG) emissions and implement profitable projects to save money.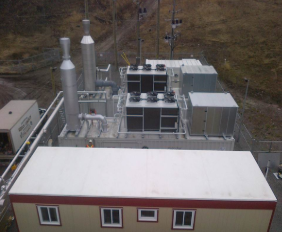 According to Engineering News Record, Tetra Tech is the no 1 firm in North America in the field of waste management since 2014.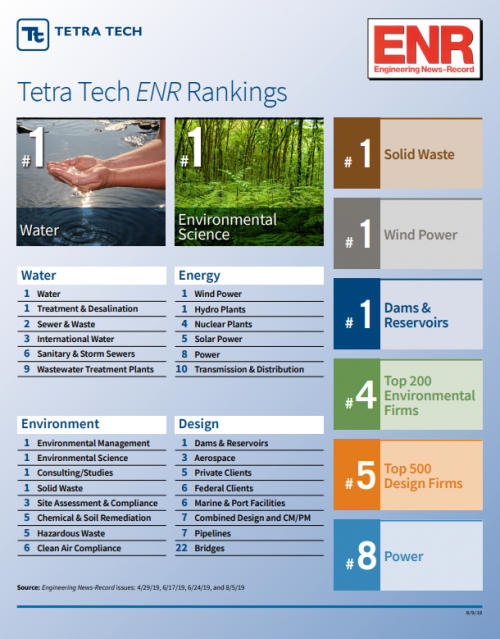 Transform GHG emissions into sustainable energy
Over the years, Tetra Tech has acquired a major expertise in developing projects which are sustainable over time and easy to operate; you will therefore benefit from superior and personalized support, regardless of the advancement of your project. We support our clients in the design of the entire collection system, assist them during the operation and support them in adjusting the efficiency of the systems during the operation. Constantly seeking the best practices to improve methods and technical advances, our specialists will be able to offer you customized solutions adapted to your specificities.
We have carried out projects related to the transformation of biogas into renewable natural gas. This gas can be used in heavy transport as well as light vehicles. The BioCNG © technology for example, offers a simple and effective solution for the use of biogas.
Alternatively, injection into gas pipelines can help replace fossil fuels. Biogas can also generate electricity and heat, supporting related industrial projects, the establishment of greenhouses or organic matter dewatering projects.
Our team of experts has proven itself over the years and throughout the projects. Our innovative solutions have made it possible to avoid the emission of large quantities of GHGs and to develop the potential of biogas, resulting in significant economic benefits from a sustainable development perspective.
A Committed Team
In addition to field projects, our team of professionals is actively involved in the industry through numerous groups and participates to several events every year.
By getting involved, the team ensures that they are up to date with the latest technologies and standards in order to provide our customers with innovative services tailored to their specific needs.

Our Services
Feasibility study, impact study, obtaining authorization certification
Evaluation of biogas quantity related to the projects
Installation of biogas capture systems both in anaerobic reactors and in landfills via wells, collectors and pipeline networks
Design and construction of electricity generation systems and plants
Thermal destruction systems (flares)
Biogas purification systems to turn it into renewable natural gas (RNG)
Installation of BioCNG® stations
Operation monitoring and system optimization
Environmental monitoring, governmental compliance
Technical assistance, readings and calibration of gas fields
Inspection of existing biogas extradition and destructions systems
Assistance in obtaining carbon credits (SPEDE) or version control system (VCS)
Our Mission
To be the premier worldwide consulting and engineering firm, focusing on water, environment, infrastructure, resource management, energy, and international development services.
Our Core Principles
Our core principles form the underpinning of how we work together to serve our clients.
Service: Tetra Tech puts its clients first. We listen closely to understand our clients' needs and deliver smart, cost-effective solutions that meet those needs.
Value: Tetra Tech takes on our clients' problems as if they were our own. We develop and implement real-world solutions that are cost-effective, efficient, and practical
Excellence: Tetra Tech brings superior technical capability, disciplined project management, and excellence in safety and quality to all of our work.
Opportunity: Our people are our number one asset. Our workforce is diverse and includes leading experts in our fields. Our entrepreneurial nature and commitment to success provide challenges and opportunities for all of our associates.
Our Purpose
Tetra Tech will enhance the quality of life while creating value for customers, associates, investors, and partners.