Description
PROJECT DELIVERY IN THE ENERGY SPACE
Solaris is one of the largest privately-held organizations in British Columbia, providing project delivery expertise in the energy industry, including RNG, upstream and midstream natural gas, LNG, hydrogen, methanol, and renewables since 1993.
Solaris provides end-to-end project solutions by working alongside industry experts within our group of companies, including OgeeDev (concept development), Solaris (project execution), Ensol Systems (research and development and green power solutions), Solaris Solutions (construction management), and Capstone ITS (operations training).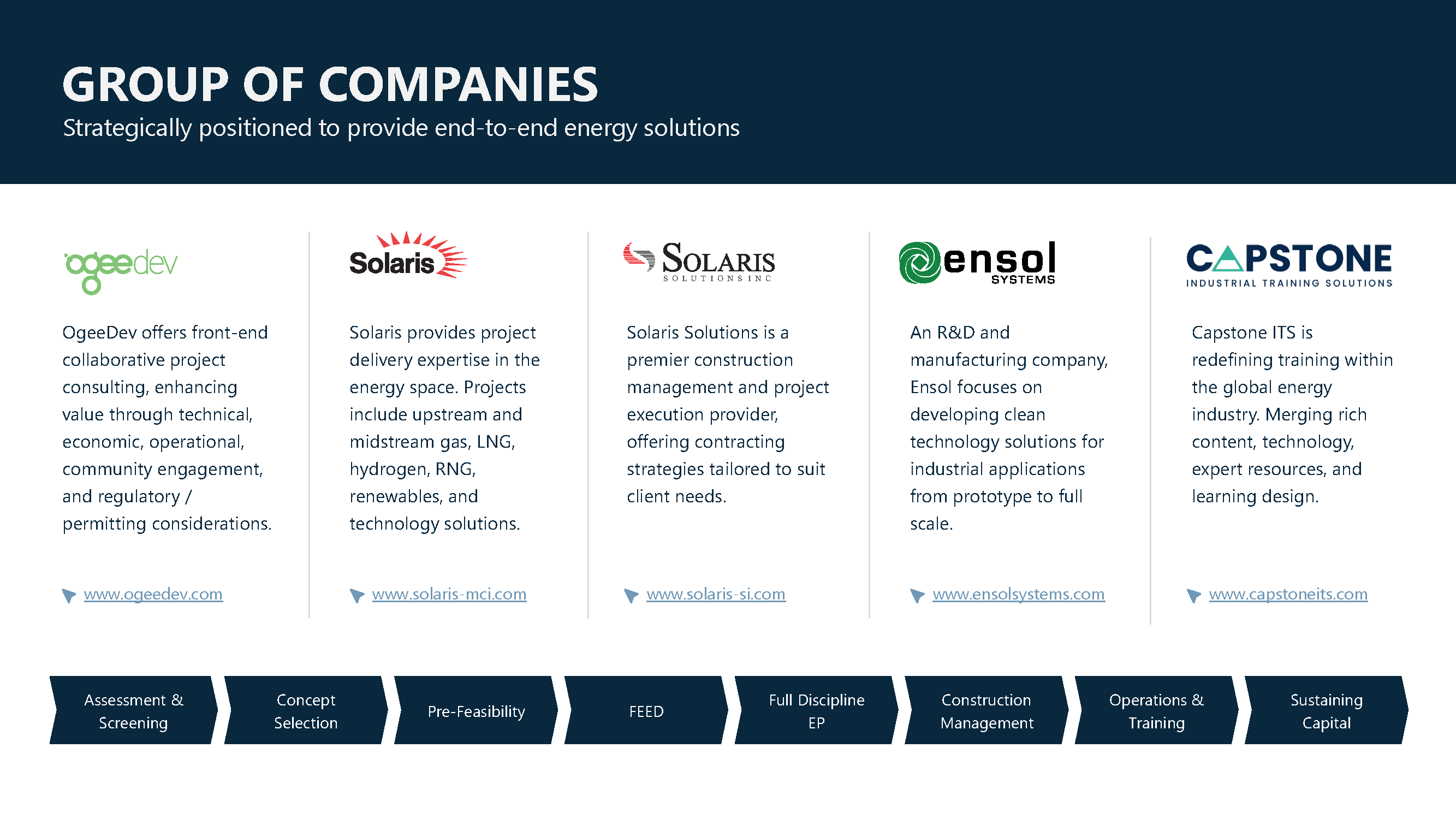 From concept to implementation, our in-house experts are on-hand, ready to support clients through all project phases.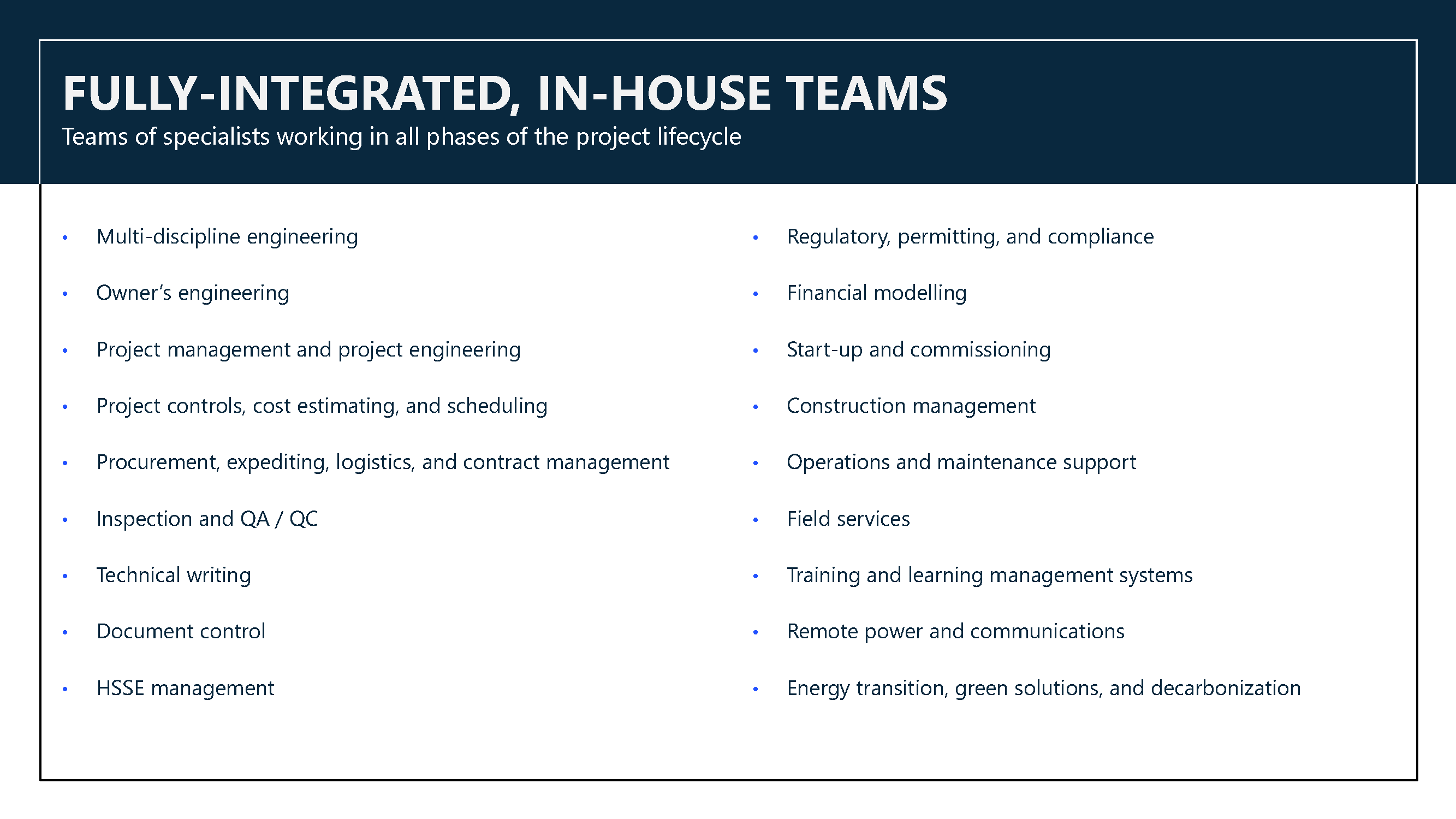 The Solaris RNG leadership team has executed work across North America, from various stakeholder positions. Whether requiring opportunity development, engineering, procurement, construction management, training modules, or all the above, the group of companies provide a single point contact for efficient, high-quality execution.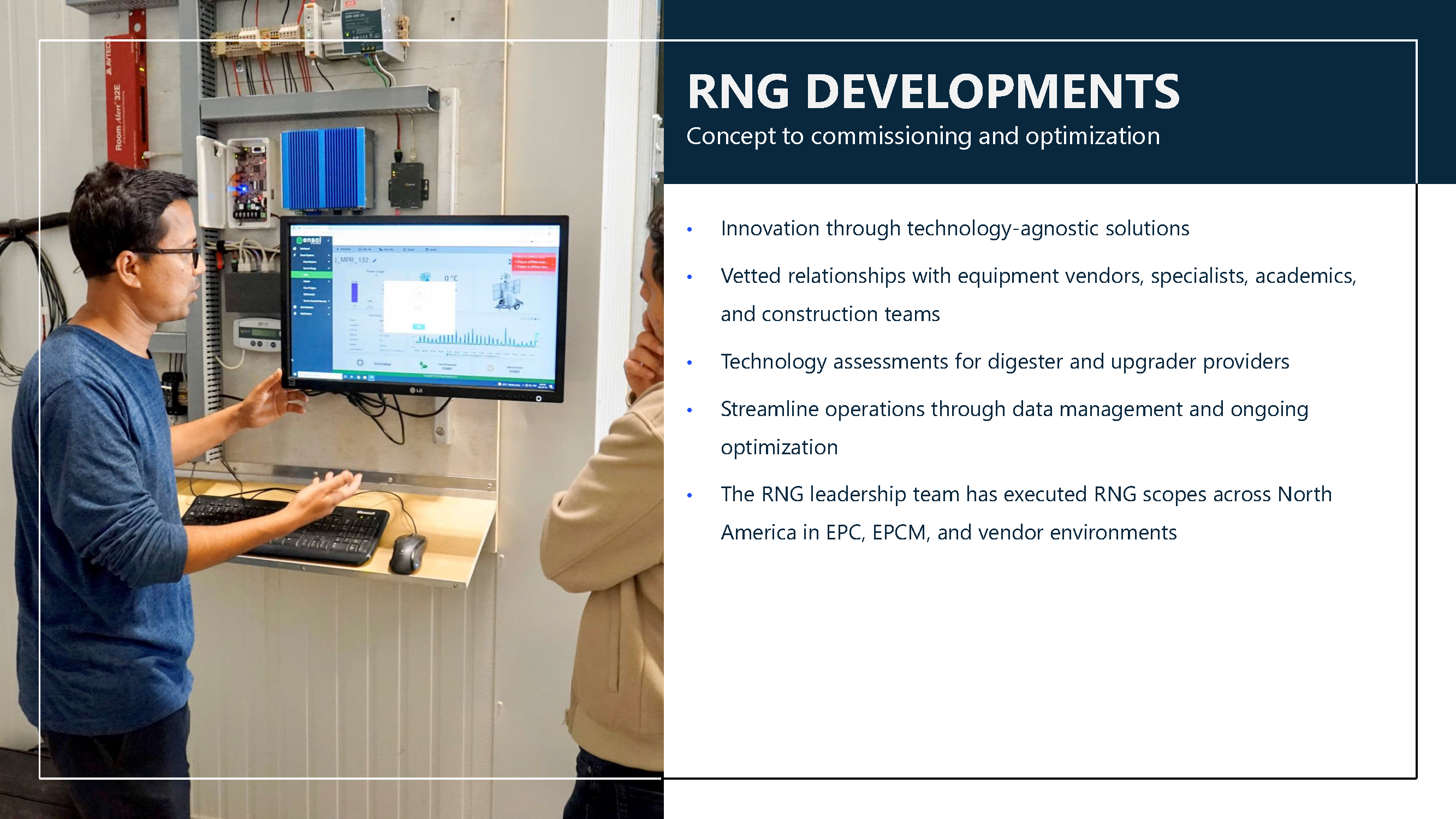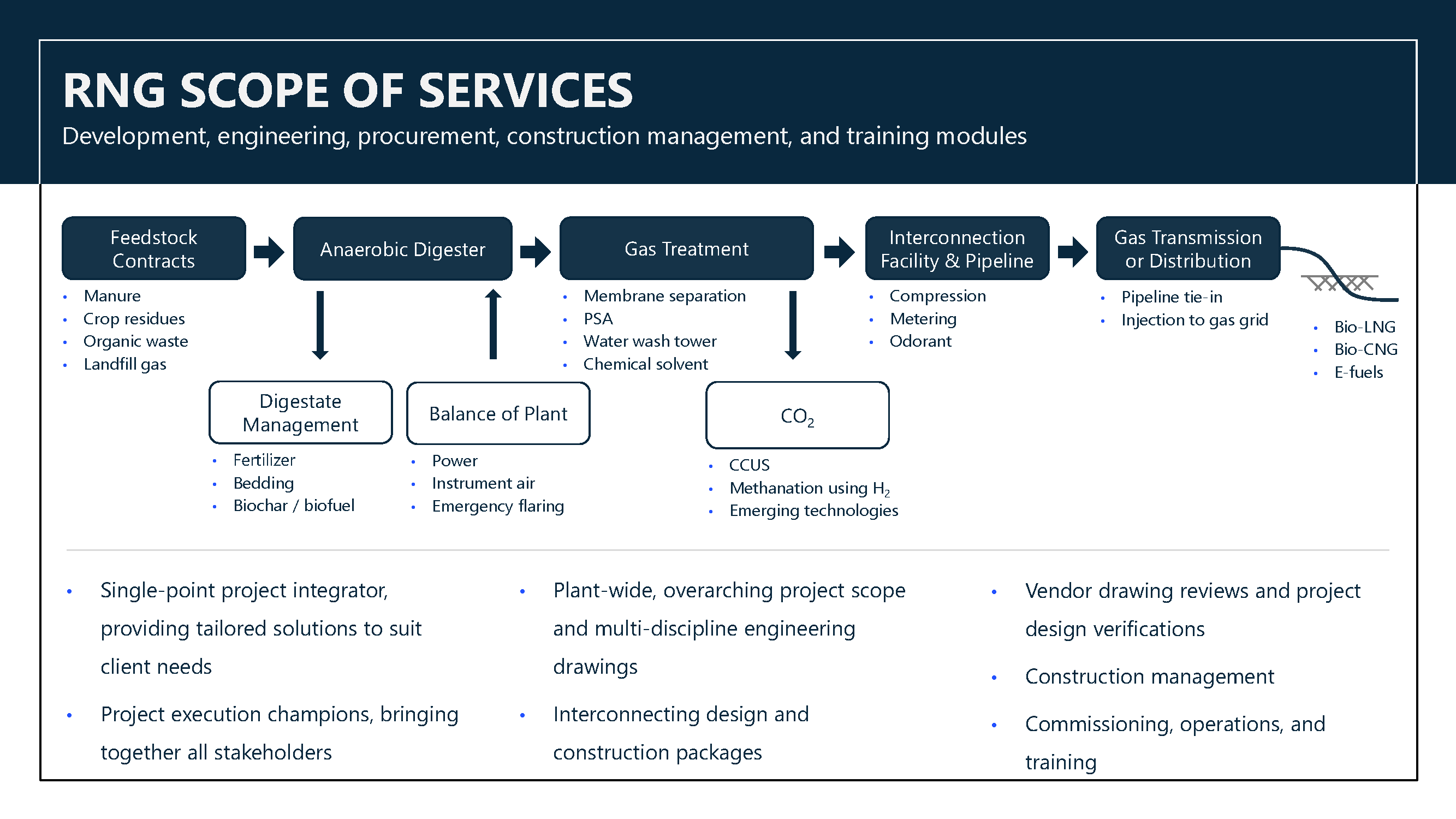 About Solaris and the group of companies
Established in 1993, Solaris is the project execution arm of the group of companies. Solaris specializes in delivering end-to-end solutions for new and sustaining capital projects throughout the energy industry. This expertise includes upstream and midstream gas, LNG, hydrogen, RNG, renewables, and technology solutions.
For more information, please visit www.solaris-mci.com, and follow the company on LinkedIn.
OgeeDev offers front-end collaborative project consulting, enhancing full lifecycle value through early assessment of the technical, economic, operational, community engagement, and regulatory and permitting factors, prior to a project's investment decision and its execution. OgeeDev personnel are senior-level subject matter experts who develop the project for a seamless hand-off to our project execution arm.
For more information, please visit www.ogeedev.com, and follow the company on LinkedIn.
Whether the energy project is small or complex, Solaris Solutions not only manages the commissioning and construction phases, but also provides constructability input throughout project development and execution. In the end, Solaris Solutions ensures a cost-effective project is delivered to the satisfaction of the client's operations group, valuing project success and safety above all.
For more information, please visit www.solaris-si.com, and follow the company on LinkedIn.
Ensol Systems specializes in the research, development, and fabrication of clean technology solutions for the energy industry. Their in-house design and manufacturing services deliver power, security, communication, and technology products for all environments, tailored for each application. Utilizing fuel cells, wind and solar power, remote monitoring, intrinsically-safe communications, drones, and high integrity pressure protection systems, Ensol Systems offers clean, safe, reliable alternatives to deliver on clients' environmental goals.
For more information, please visit www.ensolsystems.com, and follow the company on LinkedIn.
Capstone ITS is a full-service training consultancy, servicing the global energy sector since 2017 with a strong focus on LNG, petrochemical, carbon capture, and renewables. Capstone ITS's mission is to eliminate incidents caused by human error by producing high-quality, turnkey technical writing, custom training, and competency management solutions for a safe, confident, and skilled global energy industry. Capstone ITS is a modern approach to training, learning, and knowledge sharing by aligning instructional design, education technology, and adult learning theory into industrial operations.
For more information, please visit www.capstoneits.com, and follow the company on LinkedIn.