Description
Hexagon Mobile Pipeline®: Enabling the delivery of clean energy anytime, anywhere
Hexagon's Mobile Pipeline® solutions enable safe gas distribution where a pipeline does not exist. Sources of RNG are often located far from a pipeline and costs to connect to a pipeline may be prohibitive. Mobile Pipeline® provides a cost-effective path to our natural gas grid:
A Cost-effective Solution
This solution is completely cost-efficient, it has 4 times more capacity and weighs 70% less than steel tubes. Their composite cylinders give customers a more economical delivery solution, enabling a faster return on investment.
An Environmentally Friendly Energy Solution
This solution is also completely safe, as it is the top priority of their experienced development teams. Indeed, they have delivered over 700,000 high pressure full composite cylinders over their 25 years. Hexagon is involved in several international standards development and maintenance committees with the primary goal of bringing safety to users and the environment.
A Result of a Rigorous Expertise
Their gas transports modules are the result of a rigorous design, development and testing process built on the foundation of the deepest engineering expertise in composite pressure vessel technology in the industry.

---
X-Store
The X-Store product line provides vertical tank solutions with standard or a customer-specific configurations for large volume compressed gas delivery.
Here are the specifications for our Eco Gas and ADR Gas Modules, available in 10ft, 20ft, 30ft, 40ft, 45ft and 48ft formats: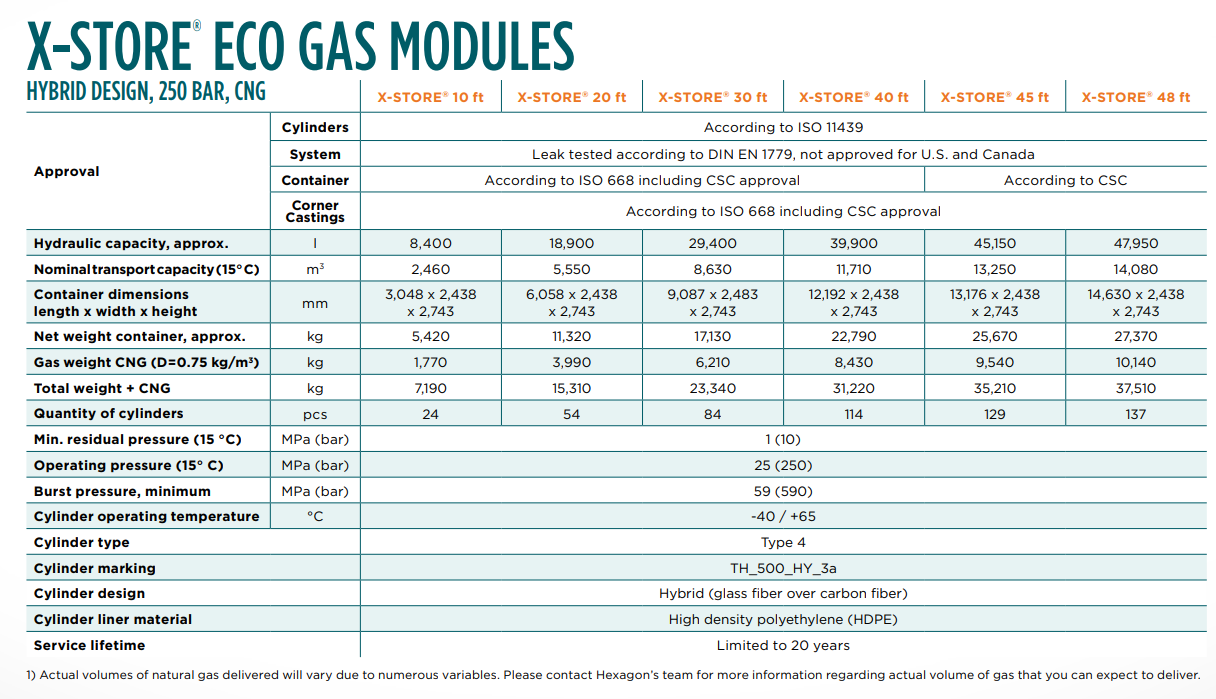 ---
Titan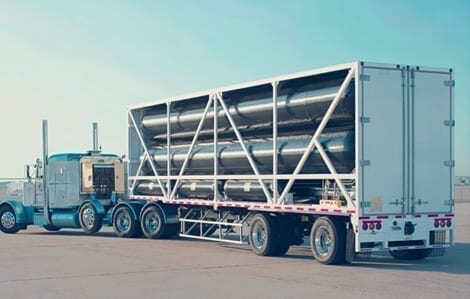 Mobile Pipeline Titan is designed specifically for bulk transportation of natural gas. Our composite cylinders hold up to triple the capacity of steel at the same vehicle weight.
Titan modules and trailers come equipped with a state-of-the-art fire protection system. If the ambient temperature surrounding the tanks reaches 230°F/110° C, the tank contents will be released to the top of the module and vented into the atmosphere.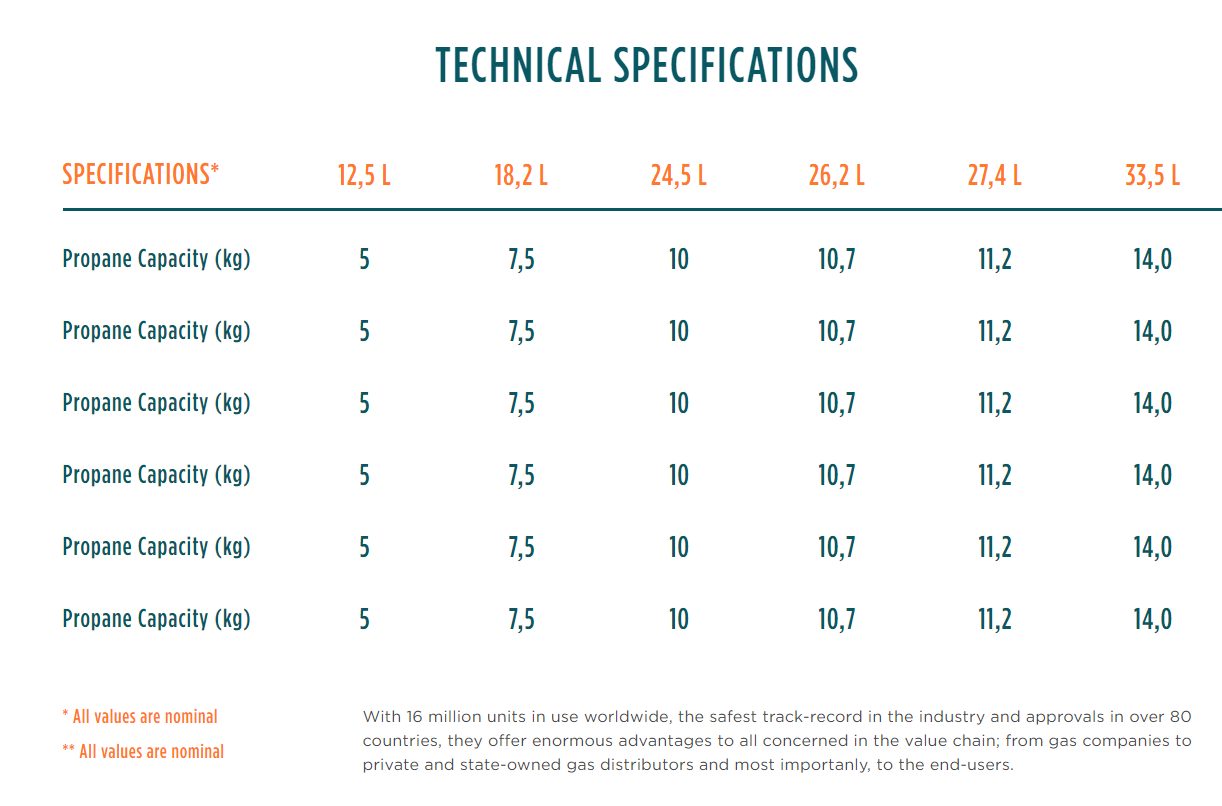 To know more about our expertise, our services and our state-of-the-art solutions, visit the Hexagon website or download our brochure, featuring an in-depth look at our Mobile Pipeline :